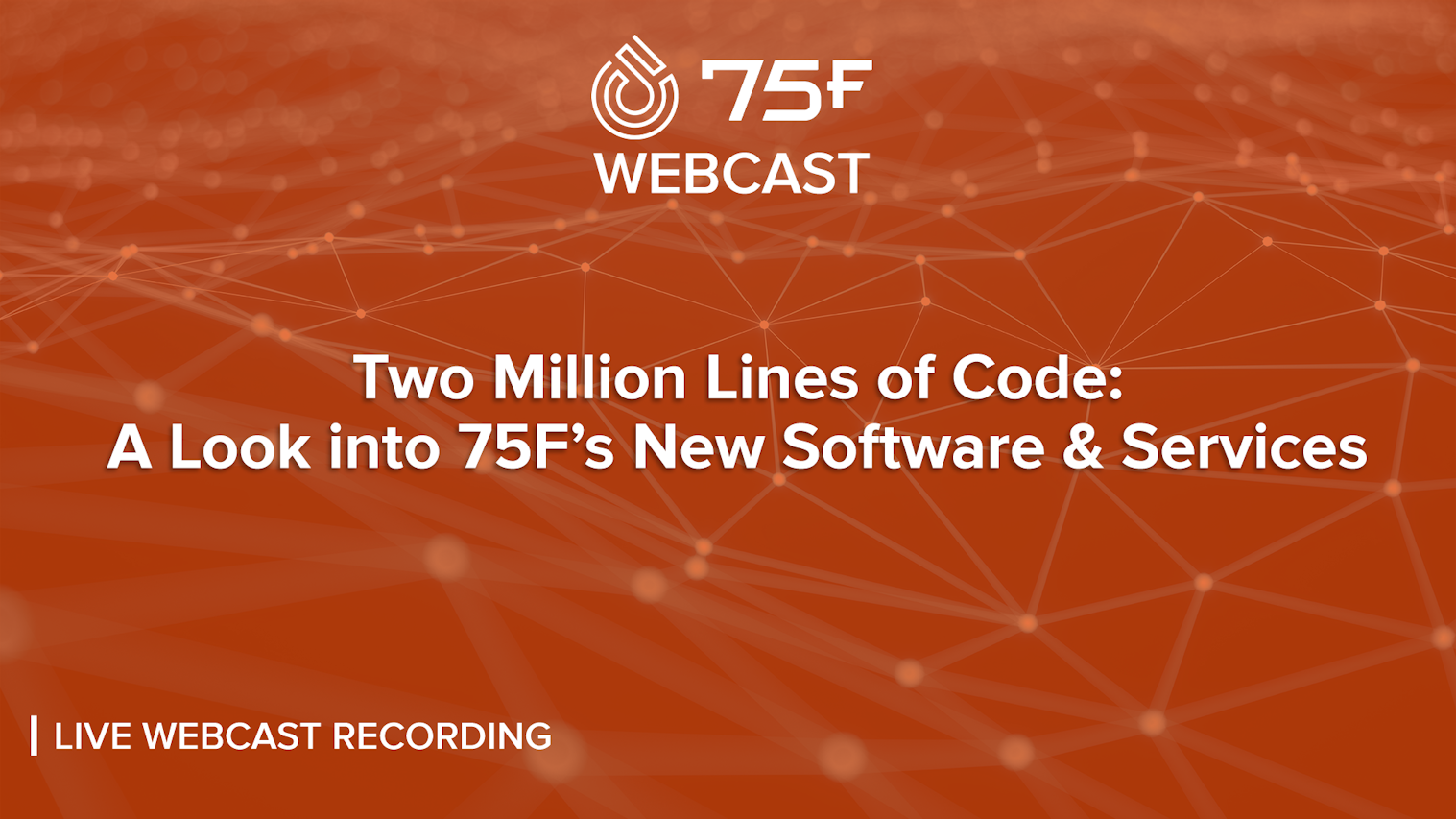 Two Million Lines of Code: A Look Into 75F's New Software and Services
75F's engineers have been working hard over the last couple years to scale up a platform that will take building intelligence to the next level. In this webcast, 75F founder and CEO, Deepinder Singh, illustrates the ways in which our new native operating system and AI, Athena, is more open, more scalable, and more connected.
At its core, the new 75F OS — currently implemented in beta sites — aims to collate building control industry best practices into one out-of-the-box offering. Viewers will learn how ASHRAE GPC 36, BACnet integration. Haystack API, and our elevated suite of web and mobile apps, Facilisight, make this a reality. 
You can also elect to review the session in PDF format. Continue reading for a summary of webcast content.
ASHRAE GPC 36
ASHRAE Guideline 36 — a uniform sequence of operations for HVAC systems to maximize efficiency — is built into the new OS' VAV sequences. This not only maximizes performance, it provides control stability, allows for real-time fault detection and diagnostics, and facilitates communications between specifiers, contractors, and operators.
75F will deviate from ASHRAE GPC 36, however, when all zones call for heating and simultaneous heating and cooling is not efficient. In such cases, such as winter in Minnesota, 75F's sequence will instead fall back on 75F Dynamic Airflow Balancing, which will save more energy by using a weighted average instead of trim and respond.
Haystack API
The 75F Project Haystack API provides deep integration of 75F building data with any other web service. This allows system integrators, 3rd party developers and customer IT teams the ability to access building performance data generated by 75F. The extent of the integration is unlimited. Project Haystack is an open source initiative to streamline working with the data streaming in realtime from a building. Haystack standardizes semantic data models and web services with the goal of making it easier to unlock value from the vast quantity of data being generated by the 75F smart devices that comprise all 75F systems. Our RESTful API set includes provisions for User Roles and Security, Scheduled Jobs, Rules / IFTT, Haystack, and Analytics.
Facilisight
Facilisight is 75F's building intelligence suite of web and mobile apps. With our new OS, Facilisight now offers powerful tuners to qualified field technicians so they can make tuner adjustments in the field and instantly see and validate the results. User roles and responsibilities have also been been expanded to include more levels of secure roles and access to not only multiple sites, but also multiple accounts so that installation pros can help all their customers with a single sign-on.