75F Epidemic Mode™ is a new sequence of operations designed to maintain healthy and safe indoor environments for 75F customers in the event of a global pandemic. This application implements federal and scientific guidelines for each individual piece of HVAC equipment in a building based on its unique capacity and weather conditions, and is also designed for spaces with partial or reduced occupancy. The system incorporates recommendations including increasing outside air ventilation and flushing indoor air both before and after occupancy hours through two new application profiles, Smart Enhanced Ventilation™ and Smart Purge™. Both are free of charge and are ready to use out of the box – no programming required. As recommendations from authorities evolve the application updates over the cloud to implement the most current strategies to minimize viral transmission, all while maximizing energy efficiency and indoor air quality (IAQ).
Download ASHRAE and CDC one page bulletin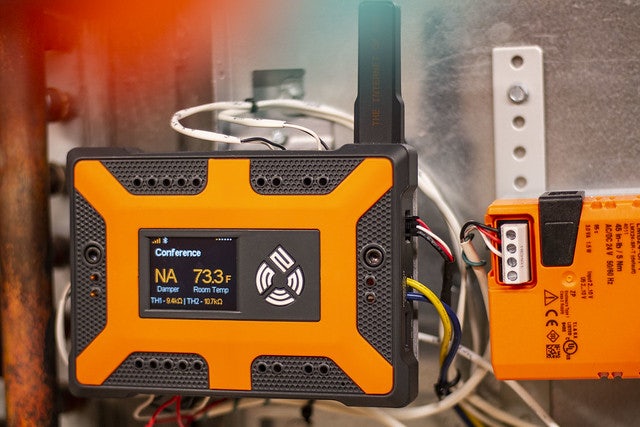 Maximize Ventilation
with outside air per CDC guidelines
Purge Air
Pre and post occupancy per ASHRAE directives
Optimize Energy
by redirecting air from partially occupied or unoccupied spaces
Flexibility
System updates via the cloud to implement the lates strategies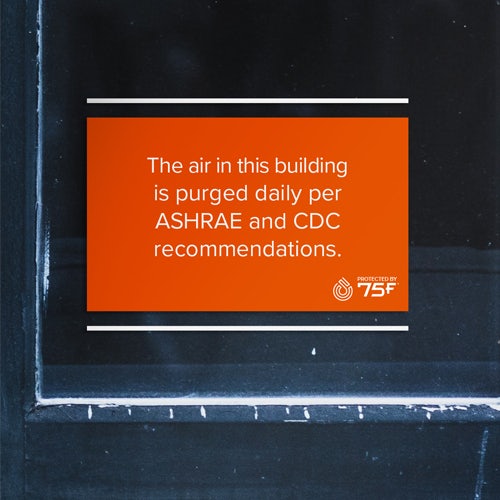 Smart Enhanced Ventilation activates during a scheduled occupied timeframe and ensures the indoor environment remains as safe as possible during a building's occupied period, in order to reduce risk of infection from aerosolized particles. Outside air dampers on the building are controlled by the 75F system to maximize dilution ventilation based on the system capacity and weather conditions. 
This profile uses weather forecasts and data from 75F Smart Sensors throughout a building to optimize the use of outside air in anticipation of heating or cooling to lower costs from energy and equipment while maximizing ventilation.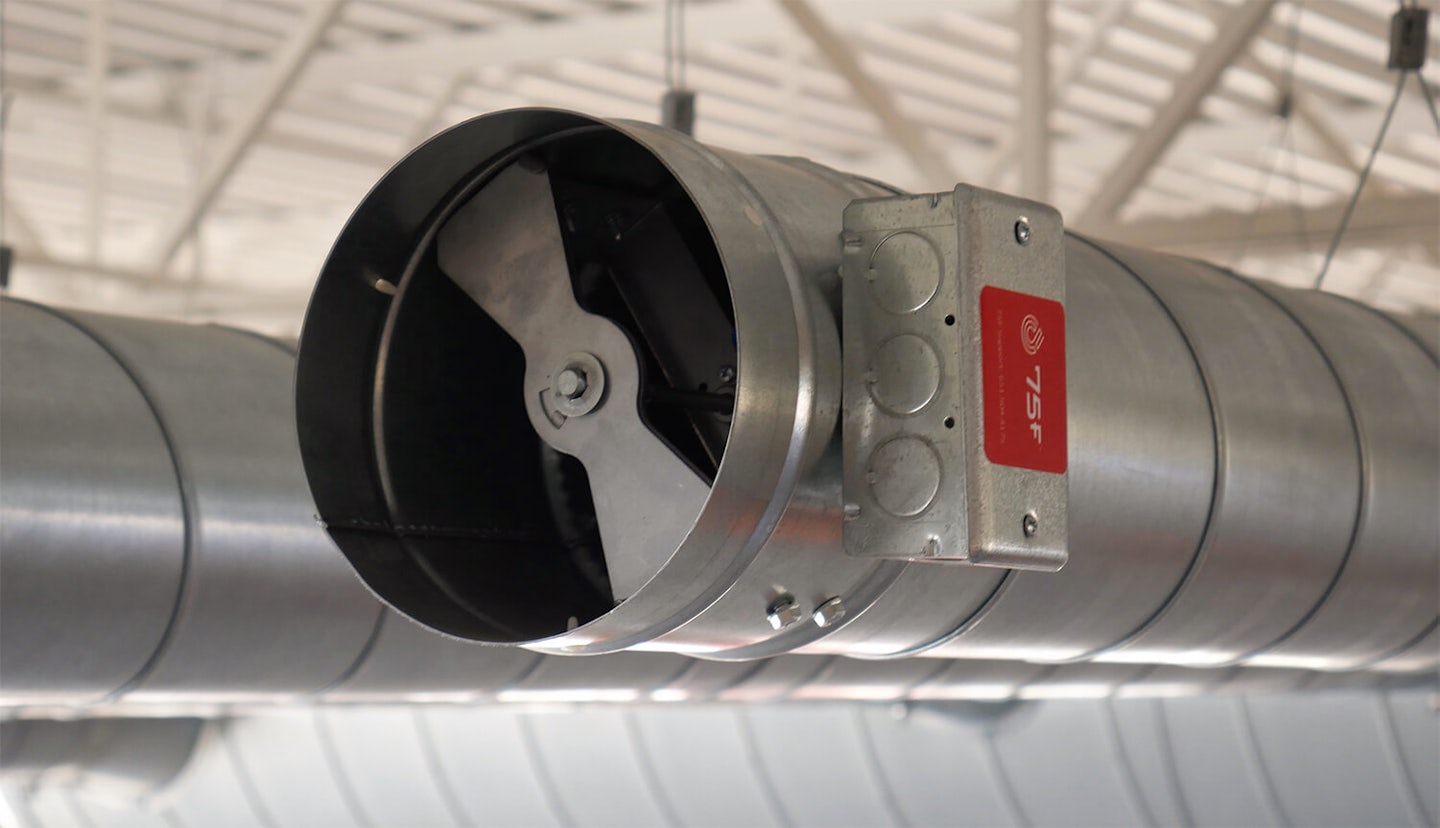 75F's Smart Purge application activates three hours ahead of expected occupancy and runs for two hours, allowing up to one hour of preconditioning before building occupants arrive for optimal comfort. Post-purge activates when the scheduled occupied period ends and runs for two hours. Overnight between cycles the system keeps buildings at setback temperatures with minimal outside air to conserve energy use and humidity levels.
75F customers can remotely turn Epidemic Mode on or off and tweak its operation by using Facilisight, 75F's building intelligence suite of web and mobile apps or by contacting 75F today.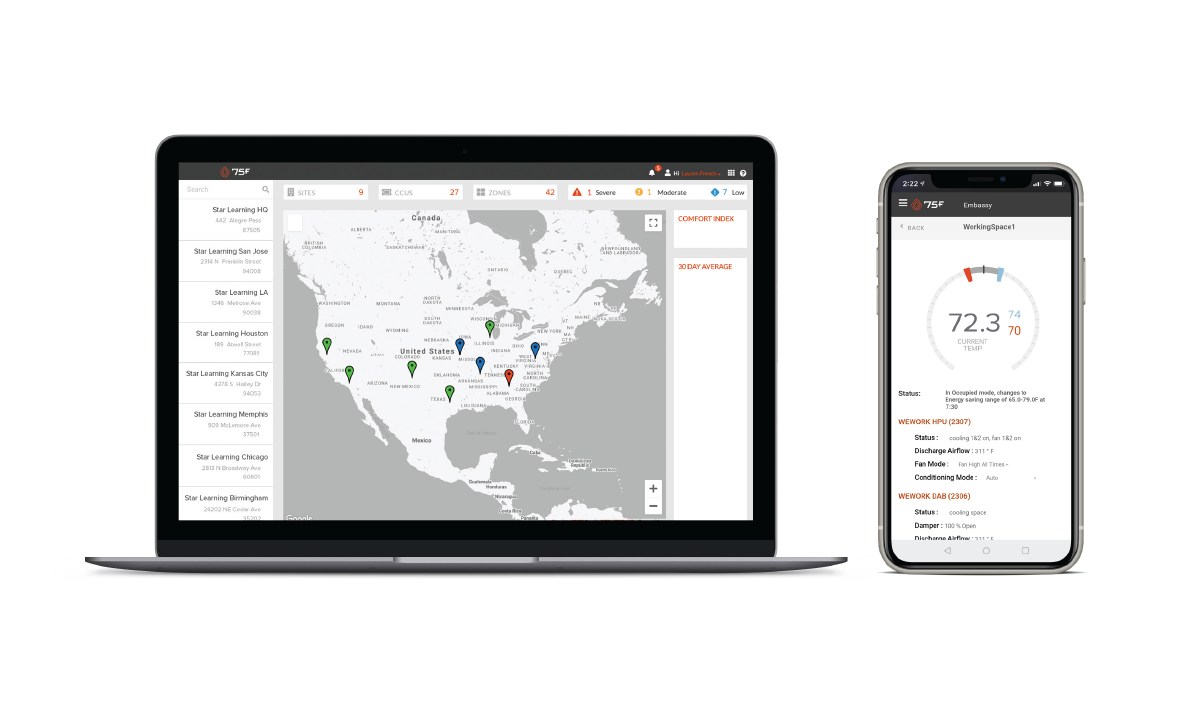 Employees, guests and occupants can take comfort from knowing that the building is protected by 75F and that ventilation from outside air is at maximum with our free stickers for customers who enable Epidemic Mode in their buildings. Sizes are available in 6" x 5.5" and 7.5" x 5.5" options, with custom sizing and formats available. Please contact your 75F rep for more details.
Sign Up for our Newsletter
Join the thousands of subscribers who care about smart buildings, IoT technology, or energy efficiency, and stay up to date on the latest 75F news and product releases.