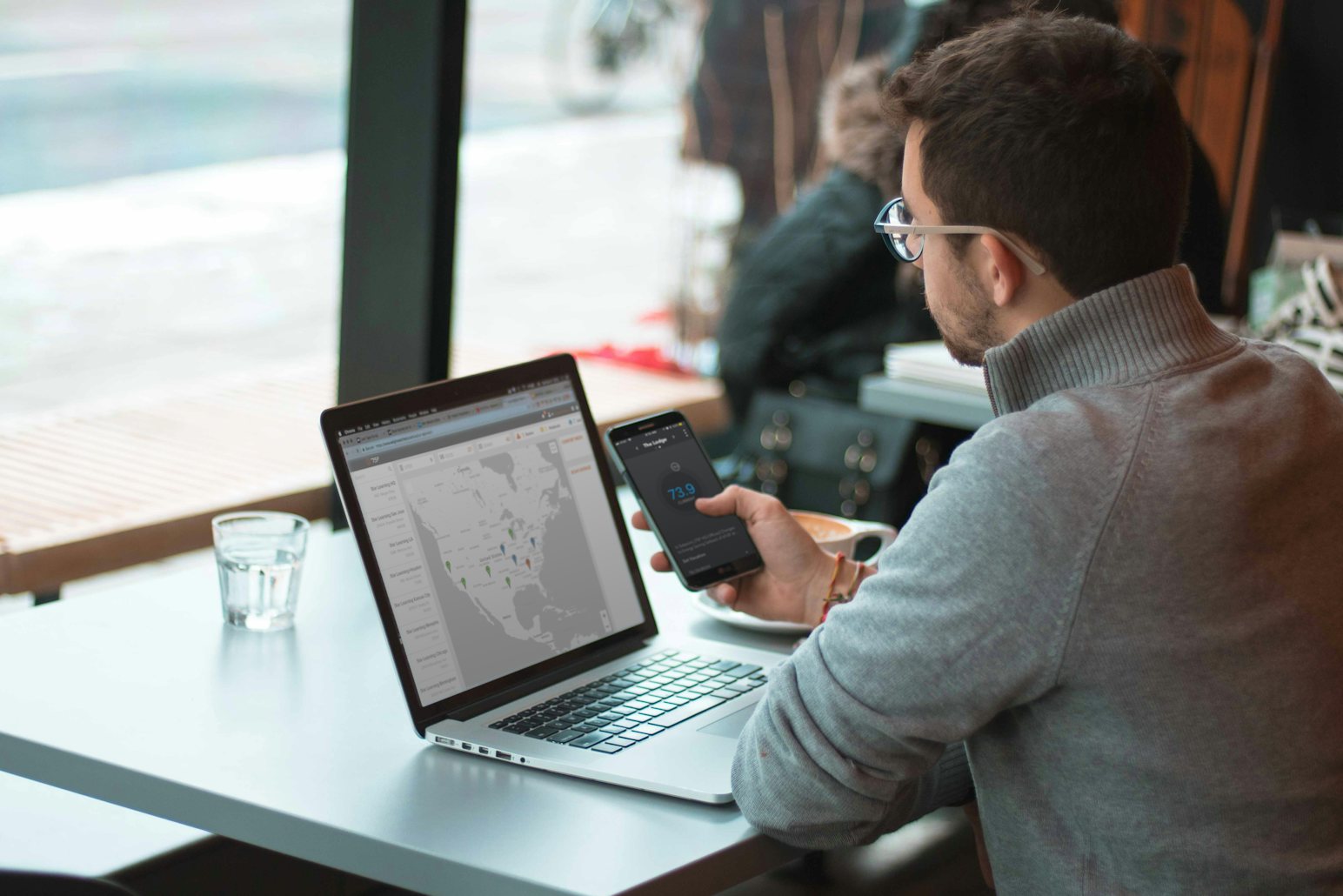 An end-to-end suite of proven automation solutions.
True cost savings comes from simplicity, not from adding complexity. At 75F, we call that software defined hardware. Instead of many different controllers designed for specific roles or equipment, we use powerful cloud based software to define the role of just a few types of controllers. This simplifies the design and deployment of the solution, with less training, critical inventory, and cost required.
How It Works
HyperStat
The world's most advanced commercial thermostat & humidistat, with eight on-board IAQ sensors for hyper-localized control.
Go To Page
Smart Node
A wireless commercial HVAC terminal equipment controller with 11 Interface ports for nearly any equipment type or brand.
Go To Page
Smart Stat
All-in-one commercial thermostat & humidistat with seven onboard sensors for indoor air quality management and modern control.
Go To Page
Central Control Unit
A wall-mounted head-end workstation delivering real-time control of air quality and energy in buildings of every size.
Go To Page
Sensors
75F's commercial indoor air quality (IAQ) sensors bring efficiency and comfort to spaces where it matters most.
Go To Page
Facilisight
Facilisight is a portfolio-wide building intelligence suite of web and mobile apps for energy and air quality management.
Go To Page
All 75F customers enjoy updates pushed seamlessly over the air for the lifetime of their devices, and benefit from the best sequences of operation available in the industry today. Some advanced and energy efficient sequences, like ASHRAE's Guideline 36, or preconfigured sequences from the WHO and CDC called Epidemic Mode, are too complex for custom field programming. All applications are available free for 75F customers with the push of a button, with parameters exposed to adjust these sequences to maximize comfort, energy efficiency, or building equipment performance and control.
Applications