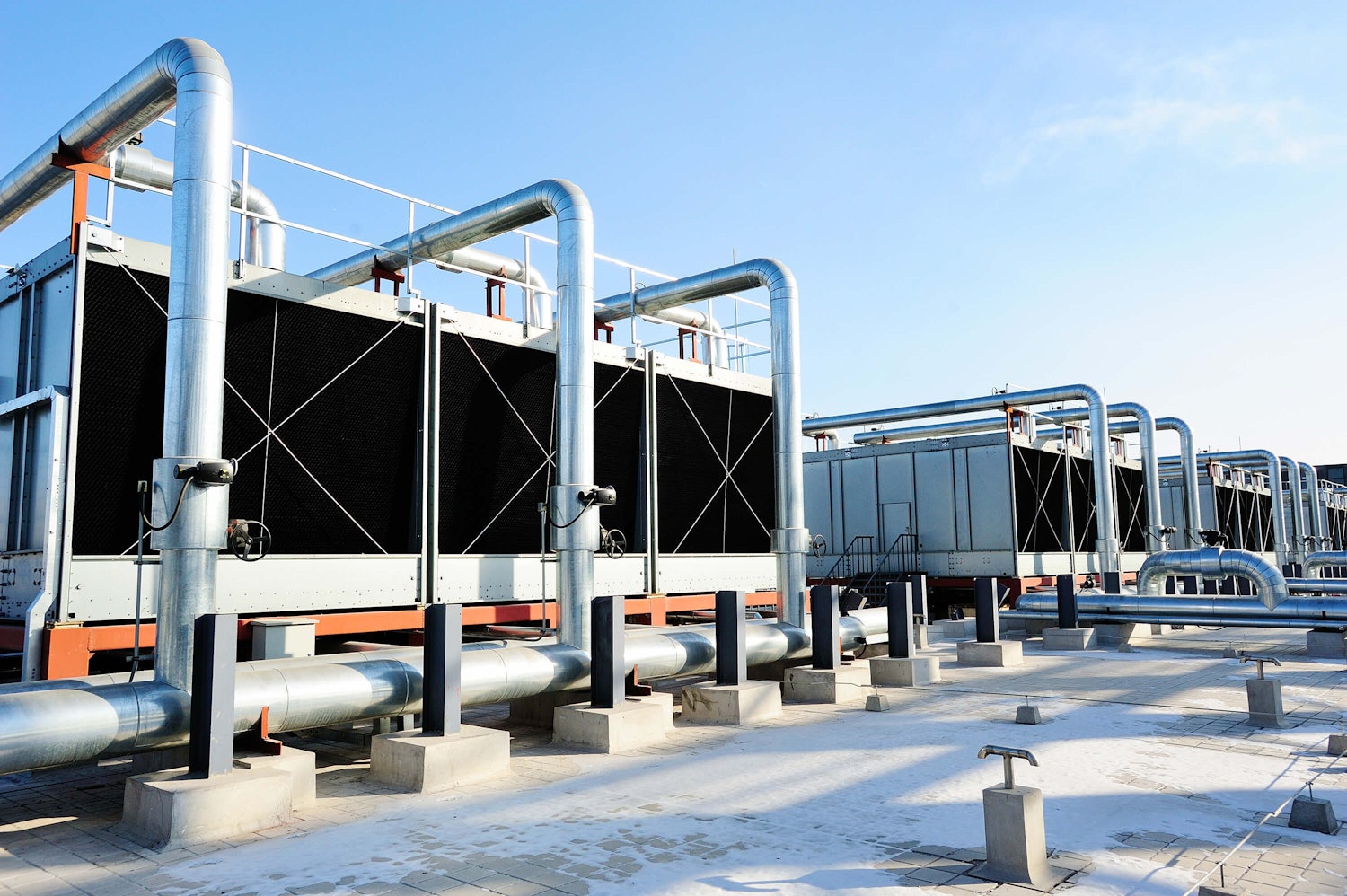 Central Plant Operations Data Now Seamlessly Integrates to 75F® Facilisight™
75F users can now access and analyze near real-time data from their legacy central plant equipment within 75F Portfolio Analytics Manager (PAM), the data analytics dashboard feature of user portal Facilisight. Combined with data from 75F devices, this expansion paves the way for holistic insight and control over your building's HVAC system, no matter your building's equipment or age.
The expansion comes via a new partnership with Tennessee-based ACE IoT Solutions, a software company leveraging the Pacific Northwest National Labs-developed, open-source Eclipse VOLTTRON unit to acquire and trend data securely. ACE IoT's easy-to-deploy gateways and secure cloud service now provide 75F customers with a low-cost, turn-key solution for trending typically difficult-to-access data into the 75F PAM platform.
"Our customers love the power of 75F Portfolio Analytics Manager — several customers with legacy HVAC equipment in their facilities have asked us if operations data from non-75F equipment is accessible in this platform. Using the open-source VOLTTRON technology, our customers can now apply 75F's suite of visualization and analysis tools to data from all of their most critical facilities equipment." 
With real-time data from legacy equipment in PAM, 75F customers can more holistically leverage the platform's features and tools, including:
Visualizing and comparing data across their portfolio, individual sites, zones, and equipment

Using pre-configured dashboards for most common functions, including portfolio energy analysis

Building their own charts using any data point available through 75F's building intelligence solution

Sharing dashboards and widgets with others within or outside their organization through shareable links and embedded iframes
About 75F
75F designs and manufactures the world's leading IoT-based Building Management System, an out-of-the-box, vertically-integrated solution that is more affordable and easier to deploy than anything on the market today. The company leverages IoT, Cloud Computing, and Machine Learning for data-driven, proactive building intelligence and controls for HVAC optimization. Investors include some of the biggest names in energy and technology. 75F's mission is to improve occupant productivity through enhanced comfort and indoor air quality — all while saving energy. Visit our How it Works page to learn more.
About ACE IoT Solutions
ACE IoT Solutions is a software company based in Chattanooga, TN. ACE IoT's Infrastructure as a Service (IaaS) offering helps organizations acquire data seamlessly, trend unlimited data to the cloud and monitor the health of their IoT networks and edge devices. The engine powering ACE IoT's IaaS offering is Eclipse VOLTTRON, an open-source data platform developed at Pacific Northwest National Lab with the support of the U.S Department of Energy. ACE IoT maintains the largest commercial deployment of Eclipse VOLTTRON in the United States. Visit www.aceiotsolutions.com for more information.
About Eclipse VOLTTRON
Initially developed at Pacific Northwest National Laboratory, VOLTTRON is an open-source distributed control and sensing platform for connecting devices, managing data, and executing actions. As of 2018, the Eclipse VOLTTRON technology is administered by the Eclipse Foundation. Visit www.volttron.org for more information.