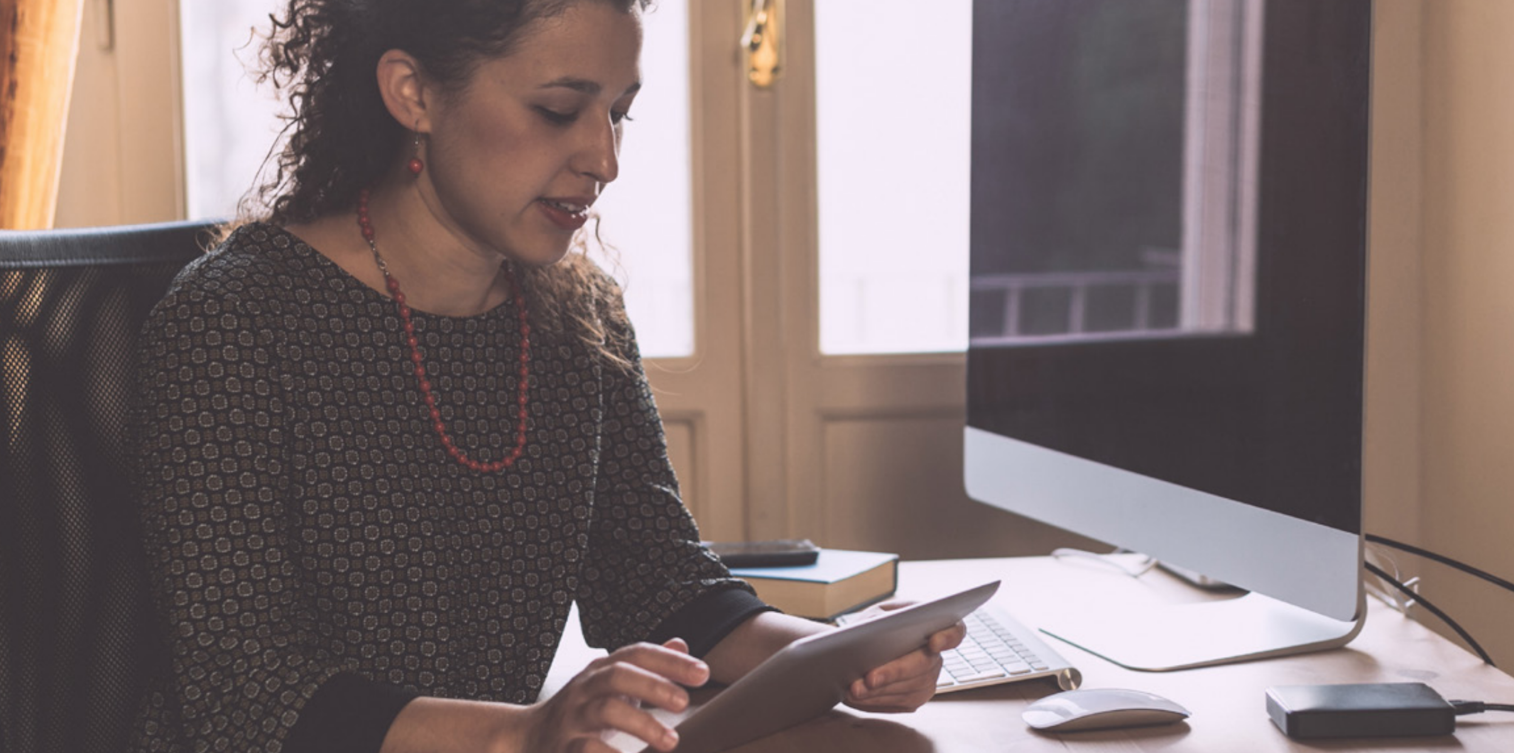 An Easy BAS for Building Owners to Manage
Nobody can juggle like a building owner. You likely have a mix of building profiles in your portfolio – and within any one location, you may have a combination of HVAC systems installed, including different topologies, brands, and models. Until now, you were forced to work within silos of these systems, or you faced an expensive and resource intensive investment to try to piece together these systems with custom programming and specialist involvement. 
Today, you can retrofit sensors and controllers within that mix of systems. 75F is a flexible, affordable, easy to manage building automation system (BAS) that enables you to control your buildings' HVAC, lighting, and indoor air quality, right out of the box. Whether you oversee one building or hundreds, you can manage your occupant experience from a single pane of glass, monitor equipment health, and save up to 50% on your facility's HVAC and lighting costs. We handle your building's wellness so that you can spend less time dealing with HVAC problems, and more time focusing on what matters.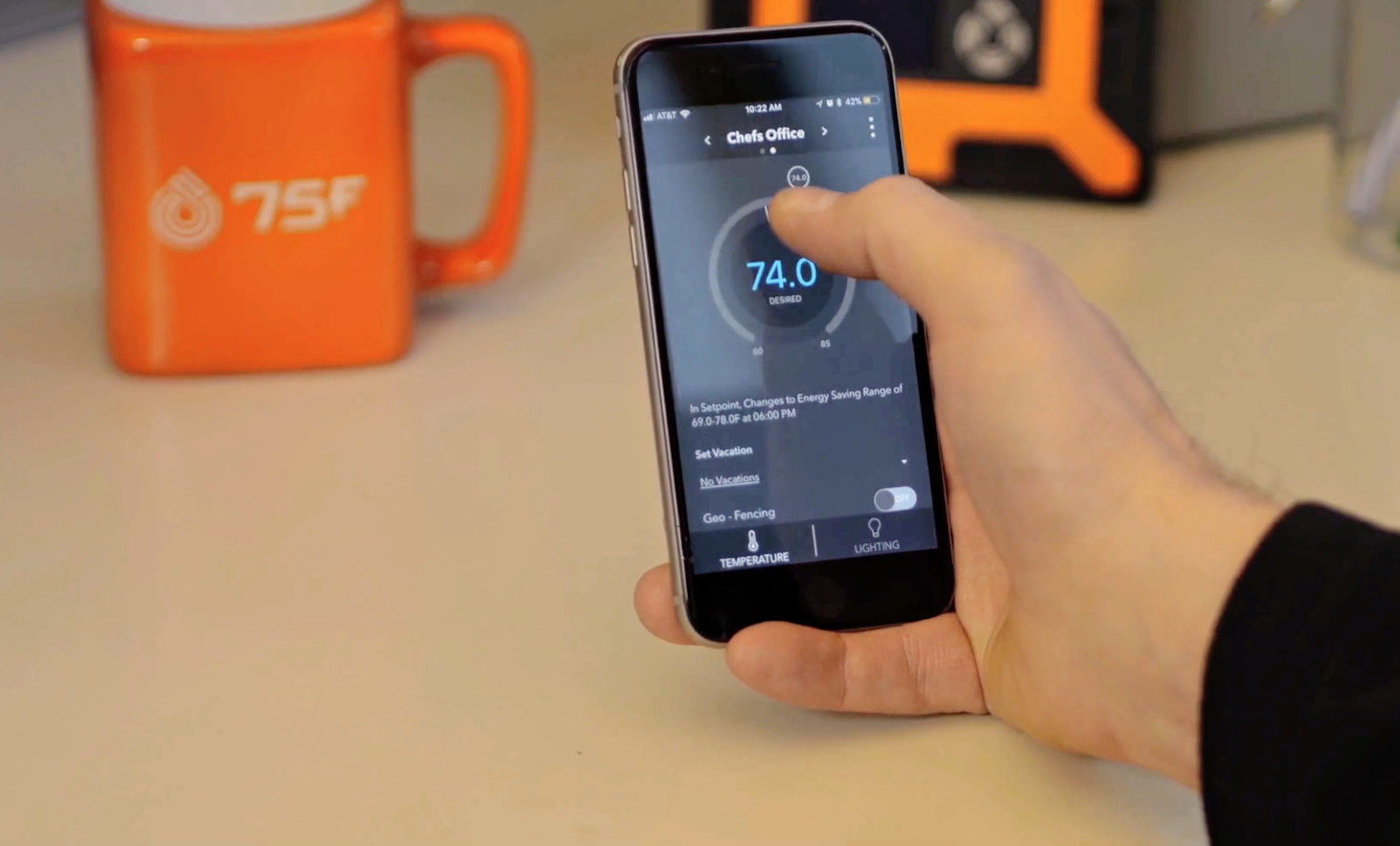 App-based occupant control
Ultimately it all comes down to tenants. An intelligent building system can play a key role in attracting, retaining, and delighting tenants, appealing to lower energy bills, and creating great places to work with comfortable, healthy, and productive indoor environments and occupant experiences. Buildings are designed for people – and people should be the most valuable part of any building. So, smart buildings should work to streamline employee workflows and create a people-centric workplace environment.
At 75F, we help you treat your occupants to the indoor experience they desire with the 75F® Occupant App™. With a controlled range of temperatures established, your tenants have the power to control temperatures inside of their assigned zones. Tenants can set schedules, adjust temperatures from their phones, and even provide real-time feedback to alert you on issues. It's easier for facility managers, easier for building owners, and easier for occupants.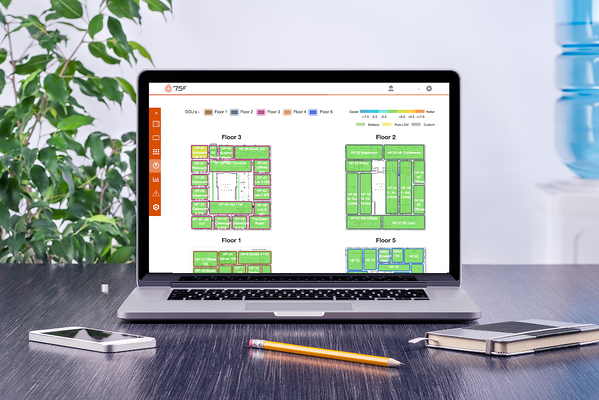 Compare energy data across sites
Get a portfolio-wide, color-coded heatmap across your buildings' zones with Facilisight®, our suite of web and mobile apps. You can keep a close eye on your buildings by drilling down to individual floor, zone, and equipment levels. You can check current statuses, monitor realtime data, or schedule changes to any building or zone. Facilisight makes it easy to prevent problems before they occur and stay on top of equipment health. Get out of emergency response mode and into wellness consultant mode. From owners to operators, you and your building facility management team can reclaim their time using 75F Building Intelligence Solutions.
Plus, it's easy to compare energy data across sites with the 75F® Portfolio Energy Manager™. Get a 3D visualization of your electric and gas energy data by consumption (kWh), intensity (kWh/sf), and cost per square foot (PSF), with the option to normalize for weather. Compare across sites visually to identify patterns and anomalies in your buildings' energy use and costs. Rank sites by kWh usage and cost PSF, benchmark energy consumption, identify spikes in energy usage, and gain sub-metering insights to reduce your energy consumption. You can do it all and more.
Retrofit nearly any building
We're installed across all types of buildings – new and old, small and large, from offices to hotels. We believe the flexibility of our system is one of its greatest benefits.
Adding better controls to existing buildings often provides for paybacks of less than five years, and even fewer in many cases (including our own). Energy savings from better insulation, lighting, and HVAC upgrades are often so significant that your ROI can be achieved in 3 years or fewer on each project.
Our wireless IoT-based building controls system can also be quickly installed with little disruption to current tenants – and completing an energy efficiency retrofit across an entire building at once will provide for greater economies of scale and better data to conduct a pilot and experience the full functionality of a building automation system.
How we make it possible
Unlike traditional Energy Management Systems (EMS), 75F building intelligence solutions proactively manage HVAC and lighting. Our smart thermostats sense temperature, humidity, light levels, occupancy, CO2, VOCs and sound (decibel levels) to deliver the optimal indoor environment. Smart dampers create precisely controlled zones – which makes the 75F system perfect for offices, co-working spaces, and more. And like we mentioned, commercial building occupants will enjoy consistent temperatures and can control their indoor environments with the 75F® Occupant App™.