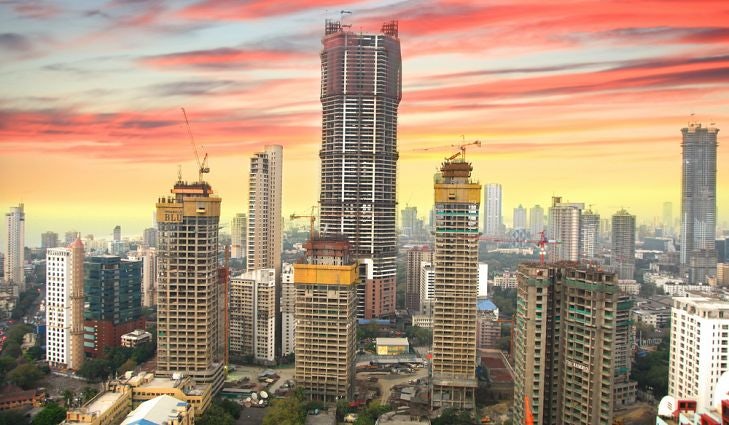 Do existing buildings need to be retrofitted?
According to the latest reports, buildings in India consume more than 40% of the total energy generated in the country. The Energy and Resources Institute (TERI) estimates that 19% of the energy related GHG emissions are also emitted by the buildings sector.
These figures are only slated to increase significantly in the near future as population increases, temperature rises due to global warming and the demand for cooling energy increases. The demand for energy is slated to increase by 37.5% by 2021-22 according to the latest EPS report released by the government. That is barely two years away and to ensure that India can meet this demand for energy, the government is implementing policy frameworks and mandatory programs that will reduce energy consumption and help India meet the rising demand in the future.
As the HVAC sector consumes more thnt 55% of the energy used by buildings, cooling is a big consumer of energy. The India Cooling Action Plan is an example of one policy that the government has come up with to combat high energy consumption and inefficiency in the HVAC sector.
In this blog we look at the solution to this problem and why retrofitting existing commercial buildings will be one of the most effective ways to reduce energy consumption and reduce GHG emissions.
The Need for Retrofitting Existing Buildings
While constructing smart or green buildings can reduce GHG emissions and reduce energy consumption, this will still not have the required impact. This is because the carbon footprint of a building increases year by year and existing buildings are the major source of energy consumption and emissions. This is why it is very important to retrofit existing commercial buildings with smart controls to combat energy inefficiency and high energy consumption. Governments of various countries and research organisations have identified retrofitting existing buildings as one of the important steps to reduce GHG emissions and mitigate global warming.
Greening existing buildings, as the initiative is referred to, could help drive energy efficiency and also result in various benefits for the facility mangers, occupants as well as building owners. According to a study, greening existing building strategies can result in a carbon intensity reduction in the range of 20% - 30% and result in significant energy savings.
According to the recent report by TERI, the standard construction lifespan in India lasts between 50 to 60 years. Excluding the few green buildings built over the last few years, all the buildings in India fit into this category. Therefore there is a need to retrofit the existing buildings in India to ensure that energy consumption and GHG emission are both reduced. Without this, majority of the buildings will continue to be inefficient and increase their carbon footprint in the future.
Barriers to Implementation and the Solution
While the energy saving potential is huge, retrofitting an existing building does have a cost factor attached. Apart from this, facility managers would also have to find solutions that can be easily integrated with existing solutions at their facilities and offer easy retrofit options. The general assumption is that greening a building is a very cost intensive process. But this is not true. Retrofitting a building can be done one step at a time. Moreover, according to the World Green Building Trends 2016 Smart Market Report, green buildings are 14% less costly to operate than traditional buildings.
The first step is to conduct a thorough energy audit of the facility to identify leaks, repairs and faulty machine and the scope for improvement. ASHRAE (American Society of Heating, Refrigerating and Air-Conditioning Engineers) has created a set of audit standards which the facility team can refer to for detailed steps and guidance. This audit helps determine the energy saving potential for your building. This could be anywhere between 30 – 70%!
From the energy audit, facilities could choose to start with low-cost measures such as fixing leaks and servicing the equipment present. Depending on budget, availability of resources and other factors, facilities could begin upgrading their facility and make this a long-term strategy. Depending on the solution installed the RoI on retrofitting existing buildings could be lesser than 5 years and these solutions help facilities begin saving on utility bills immediately. 75F for example assures an RoI of less than 3 years. Some of our clients have gained back their investment in less than two years!
Read our LTI case study to know more about how 75F helped retrofit their facility and save energy!