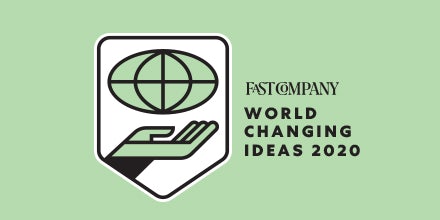 75F Named Honorable Mention in Fast Company's World Changing Ideas Awards
75F's submission, Making Your Building Work For You, has been named an Honorable Mention Award Winner in the 'Best World Changing Idea – North America' category for the 2020 Fast Company World Changing Ideas Awards! Our abstract focused on how traditional building control systems have been cost prohibitive and difficult to deploy, creating a barrier to adoption for 85%+ commercial buildings. Furthermore, operational efficiency is one of the biggest draws to building automation tools as buildings consume 70% of the U.S. electricity and account for 39% of U.S. CO2 emissions, according to the United States Green Building Council.  
Investment in a building's most valuable assets (the people inside them) experience positive, measurable effects thanks to optimized indoor air quality, temperature, humidity, lighting, and occupant feedback and control, increasing your portfolio value and providing the ideal environment for your building and its occupants.   
Now in its fourth year, the World Changing Ideas Awards showcase 26 winners, more than 200 finalists, and more than 500 honorable mentions—with Health and Wellness, Corporate Social Responsibility, and AI and Data among the most popular categories. A panel of eminent judges selected winners and finalists from a pool of more than 3,000 entries across transportation, education, food, politics, technology, and more. 
"What makes 75F 'world changing' is our use of smart sensors and controls to make commercial buildings healthier, more comfortable, more adaptable and more efficient than ever before, all at a disruptive price," said Deepinder Singh, CEO and Founder of 75F.  "With an average customer savings of 41.8 percent in energy consumption and carbon footprint, 75F has a system that will work for any size of commercial space. 75F makes your building work for you. We are honored to be included alongside these impressive companies for these awards from Fast Company." 
"There seems no better time to recognize organizations that are using their ingenuity, resources, and, in some cases, their scale to tackle society's biggest problems," says Stephanie Mehta, editor-in-chief of Fast Company. "Our journalists, under the leadership of senior editor Morgan Clendaniel, have uncovered some of the smartest and most inspiring projects of the year."