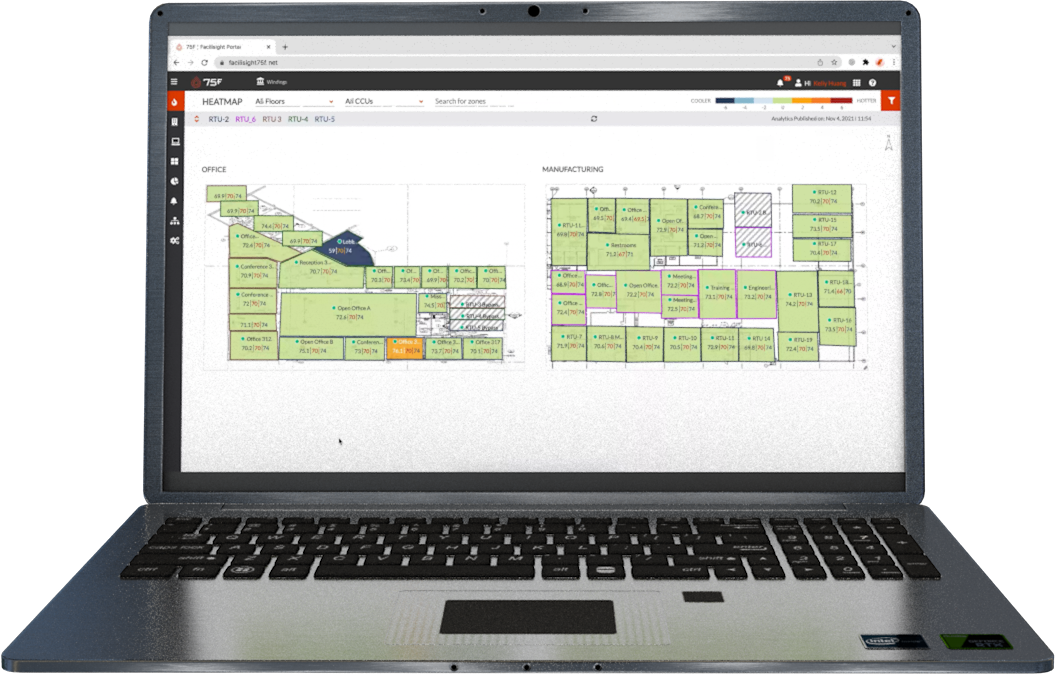 75 Seconds or Less: Building Heat Map Filters
When facility managers log into 75F® Facilisight™ and select a building from their portfolio, the first view they'll have is a heat map based on zone temperatures. This standard feature helps building operators quickly understand which zones are within parameters, and which are misbehaving.
What if you could have this same fast snapshot for other energy and indoor air quality indicators such as humidity, CO₂, or volatile organic compounds (VOCs)? 75F makes this so easy to do, you can make it happen in 75 seconds or less.
Watch our explainer video to learn how you can create custom filters for any data point available with the 75F system, apply your own color coding, and set it live instantaneously.
By Lauren French