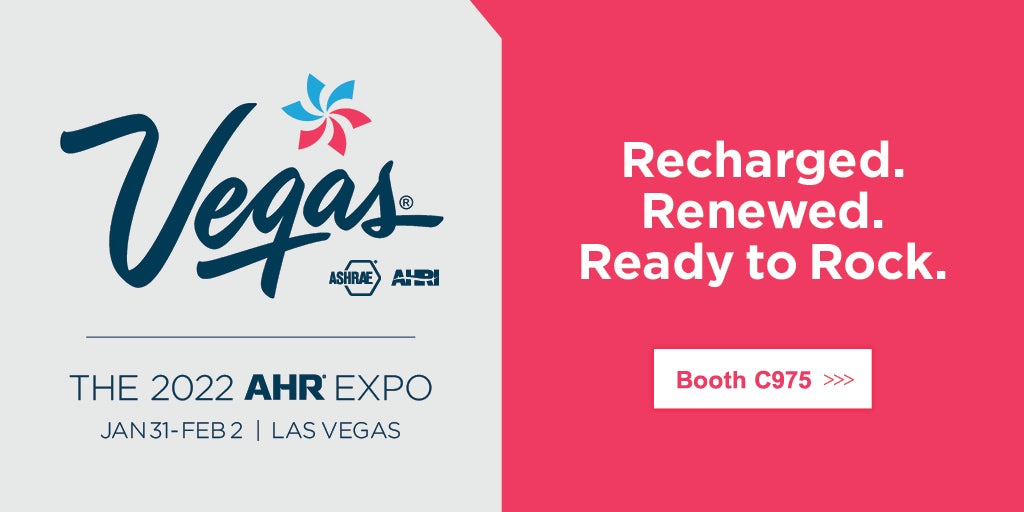 4 Tips for Making the Most out of Your AHR Experience
After nearly two years of shuttered industry events, the AHR Expo just might be the most anticipated event to get back up and running. Hosted in Las Vegas from January 31 to February 2, event organizers are planning a full steam-ahead show with more than 1,650 exhibitors from the U.S. and beyond.
75F is looking forward to exhibiting alongside other industry leaders, and we hope to connect with you! We'll be at booth C975 in the building controls area of Central Hall — drop by to hear about what we've been up to over the last year, including the brand-new 75F HyperStat.
It's been a while since most of us attended a major show like AHR. In case your trade show wheels are a little rusty, we've compiled some quick tips to help you slide back into the swing of things safely and efficiently this year.
Have a plan before you go
Industry professionals love AHR for its exposure to peers and best-in-class HVACR technology. Attending a show like this can do wonders for business and personal professional growth. Trade shows do come with a price, however, paid in both time and money. To make the most out of your experience, you'll need to do more than just show up.
What specific areas of interest will you be targeting at the show? Which exhibitors are in line with these interests? Make sure to answer these questions well ahead of time and set tangible goals for yourself or your business.
Get organized before you get lost in the crowd
Once you arrive in Las Vegas, you'll already have an idea of the companies you'd like to visit and the talks you want to attend. That's a great start.
Before you disappear into the massive exhibit hall and crowd, make sure to reference your show planner on AHR's online Map Your Show feature. If you haven't already added company names to your planner as you set your goals, do so before you begin walking the exhibit floor. This way, you can map out the most efficient way to visit exhibitors.
To do this, navigate to the "My Show Planner" tab within Map Your Show. From there, you will see the companies you selected and their booth numbers. To take it a step further, click "see results on floor plan." This view will show you a map of the entire exhibit floor, with your personal picks highlighted.
Wear proper footwear
We've all had aching feet before. Need we say more?
Review the show's health and safety guidelines
We hate to say it — COVID-19 variants are still spreading.
AHR organizers are not requiring proof of vaccination, but face masks will be required indoors for all exhibitors and attendees regardless of vaccination status. Don't forget to pack up your favorite reusable or disposable masks for your flight and each day of the show.
Social distancing will be encouraged in indoor spaces such as exhibits, hallways, and bathrooms, and there will be ample hand sanitizer stations located throughout the convention center. If you've developed a lasting distaste for crowds since the start of the pandemic, you can also plan your route through the show during its least populated times. Typically, that's in the evenings or on the last day of the show.
And of course, make sure you have a backup plan in place in the event you are no longer able to attend the show for health reasons. Many exhibitors — 75F included — would be happy to set up a virtual conversation with you in lieu of meeting in person at the show.
Don't forget to add 75F to your planner as you prepare for the return of the largest HVACR show!