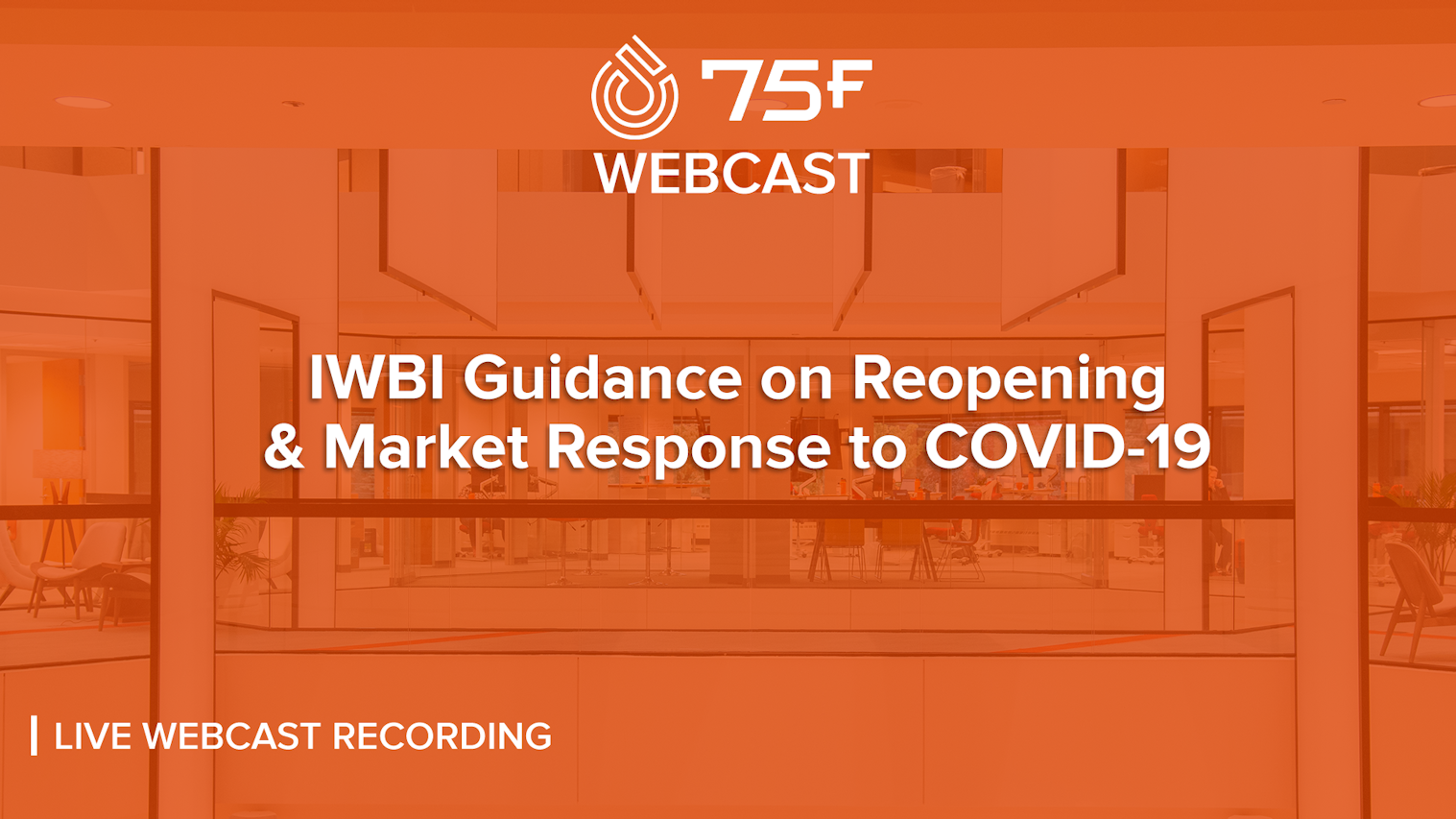 Healthier Buildings Series: IWBI Guidance on Reopening
In this installment of 75F's Healthier Buildings webcast series, viewers learn how to form their building reopening strategy in accordance with the International WELL Building Institute's Health-Safety Rating.
Webcast hosts are 75F's founder and CEO, Deepinder Singh; Senior VP of Commercial for IWBI, Jaclyn Whitaker; and Carlie Bullock-Jones, Principal and Founder of Ecoworks Studio. To watch a recording of this presentation, please view the video above. For a PDF of our slides, click here. Continue reading for an overview of webcast content.
WELL Health-Safety Rating
The International WELL Building Institute is the organization behind the WELL Building Standard™, a global rating system for indoor health and wellness. With COVID-19 in mind, IWBI developed the WELL Health-Safety Rating to help guide building owners and facility managers to safer indoor spaces during the pandemic.
The WELL Health-Safety Rating breaks down into five main themes: 
Cleaning and sanitization procedures.

Emergency preparedness programs.

Health service resources.

Air and water quality management.

Stakeholder engagement and communication.
For a detailed breakdown of these themes and the rating process, please reference the recording or the PDF of presentation slides.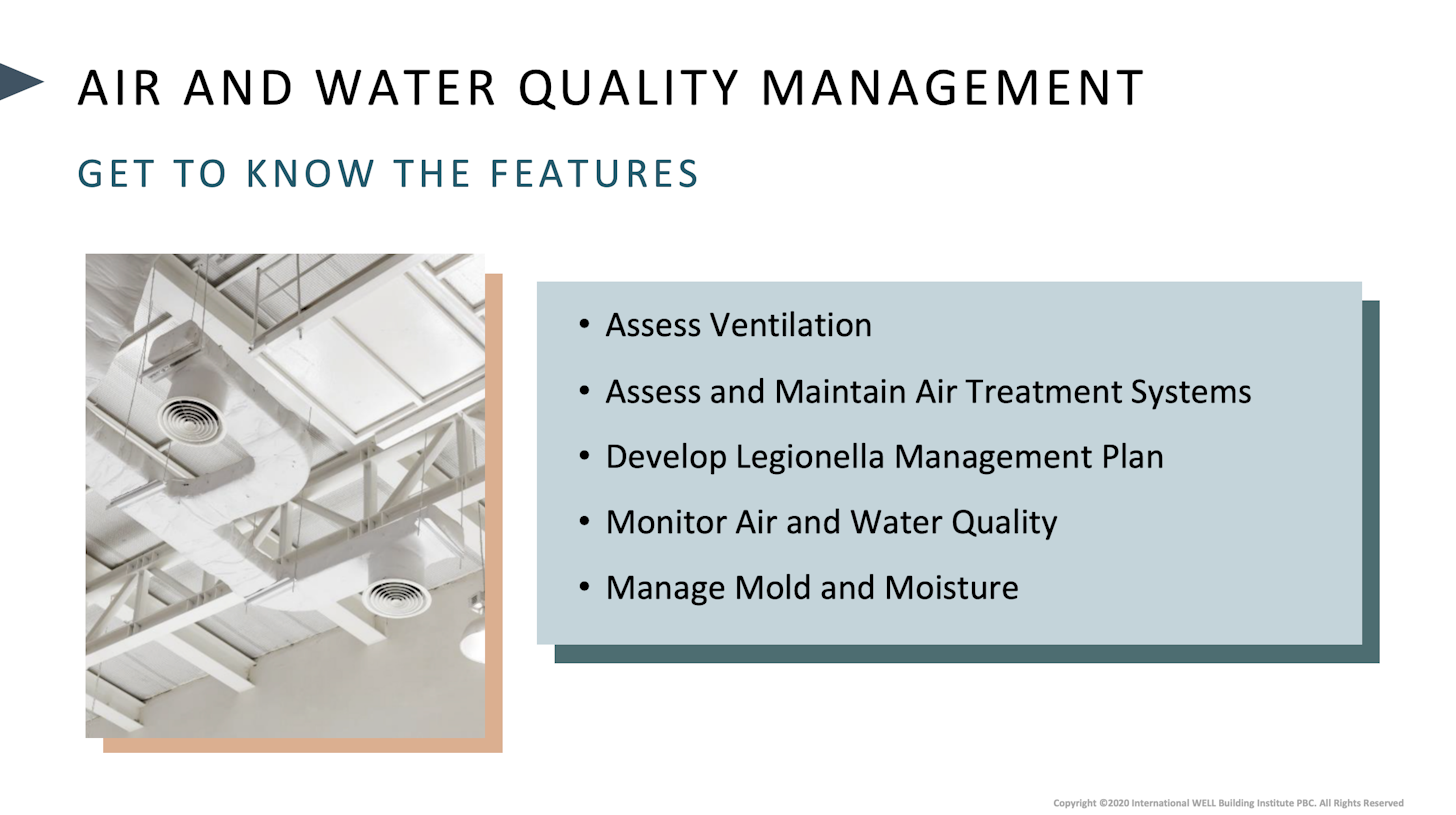 Using Building Intelligence to Make Spaces Safer
When it comes to altering building operations to fit expert recommendations during a pandemic, building intelligence is aptly positioned to help. 75F Epidemic Mode™ is a custom HVAC control sequence based on the latest guidance from scientists, government organizations, and global industry leaders. 
Epidemic Mode automates recommendations from the CDC and ASHRAE, such as twice-daily purges of air inside your building and enhancing outdoor air ventilation during occupied hours. As recommendations from these authorities evolve over time, Epidemic Mode will update over the cloud to implement the most current strategies to minimize viral transmission, all while maximizing energy efficiency and indoor air quality (IAQ).  
Because the 75F system implements these guidelines to the maximum extent possible for each individual piece of HVAC equipment based on its unique capacity and weather conditions, there's no risk of equipment damage from running a system outside parameters. Once the pandemic is controlled and guidelines ease, 75F's technology allows building managers to remotely turn off Epidemic Mode. 
75F's pandemic sequence is the only government-tested automation strategy for COVID-19 transmission indoors.
Recap: CDC and ASHRAE Guidelines on Pandemic HVAC Operation
Current recommendations from the Centers for Disease Control and Prevention (CDC) and the American Society for Heating, Refrigerating and Air-conditioning Engineers (ASHRAE) suggest that building owners and facility managers reduce disease transmission from airborne particles by improving the engineering controls for ventilation systems.
Both organizations recommend increasing the percentage of outdoor air inside buildings, as well as increasing ventilation rates. Some strategies the CDC outline include disabling demand-controlled ventilation (DCV) and opening OA dampers as high as 100 percent to reduce recirculation.  ASHRAE further recommends flushing the air in a building for two full hours prior to first expected occupancy, and again for two full hours post occupancy.
For detailed information on how to follow these guidelines in your building, please visit our webcast episode on the topic: "Healthier Buildings: Guidelines for Commercial Ventilation and Employee Health."