Automated Building Controls for Medical Clinics
Temperature and Indoor Air Quality Management
Is your medical clinic suffering from uncomfortable people and poor indoor air quality because of expensive, traditional building automation systems (BASs)? 75F can change that. Get individual temperature balancing for every exam room, monitor and ameliorate indoor air quality, optimize equipment performance, and save up to 50% of utility costs.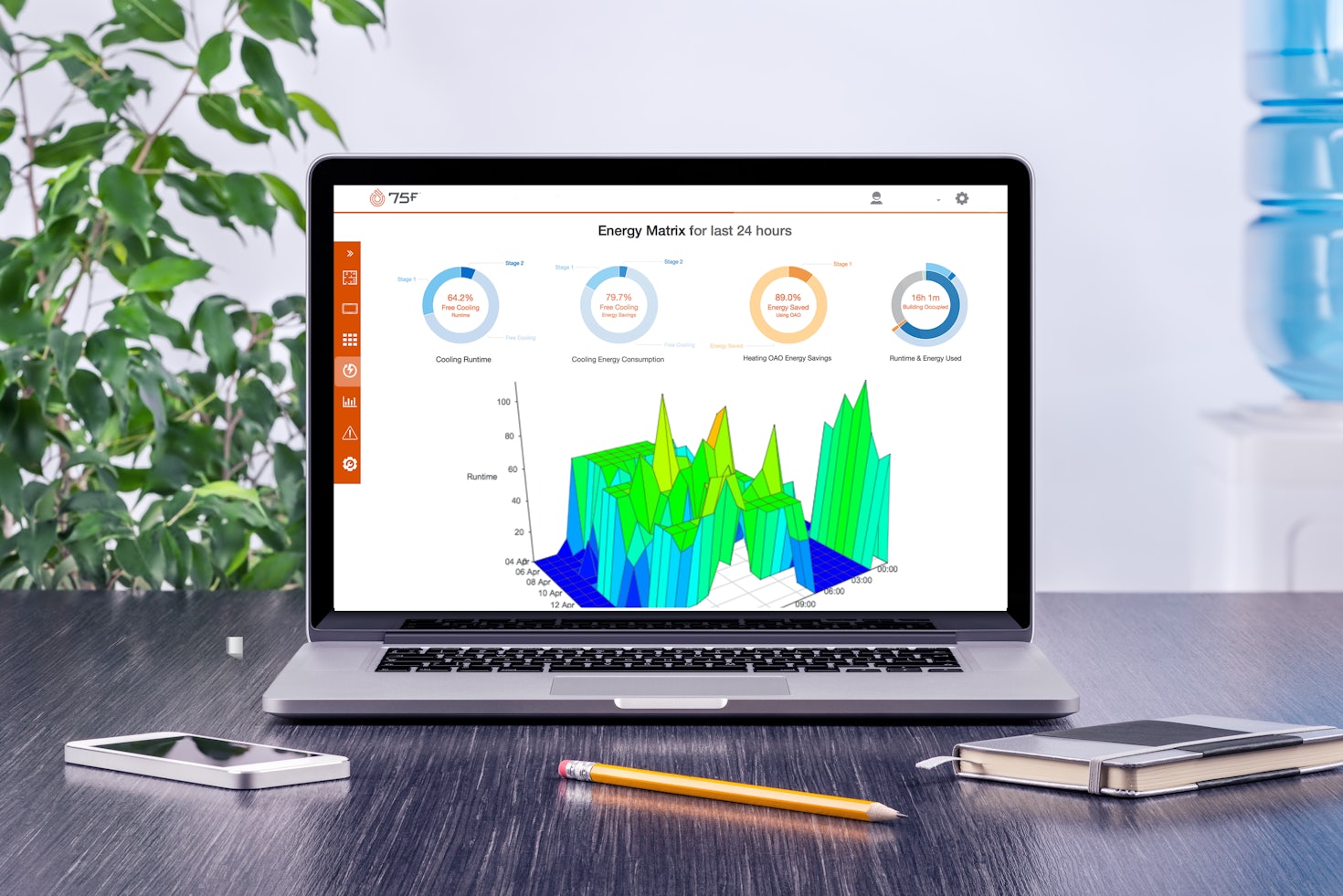 Real-time monitoring for operational efficiency
Facilisight, 75F's energy management portal, provides real-time energy metrics – allowing you to monitor and manage your indoor environment at the floor, zone, and equipment level across all of your facilities right from your phone, tablet or computer.
Proactive zone control for occupant-focused comfort
By studying and analyzing usage patterns and heat loads in your building, the 75F system can proactively manage the indoor temperature and air quality to keep environments consistent and comfortable. Our system does all the work – leaving you to focus on what matters.
Better IAQ for better health
According to the EPA, Indoor Air Quality (IAQ) is likely to be 2-5x worse than outdoor air quality, which can significantly affect the health and comfort of a building's occupants. The 75F system detects unhealthy levels of CO2 , NO2, and other VOCs in the building and proactively adjusts outside air dampers to maintain air quality at appropriate levels, making your buildings comfortable, automated, and smart.
How we make it possible
75F offers an easily-installed, wireless building automation solution that requires zero programming and delivers sophisticated HVAC and lighting control at a fraction of the cost of comparable systems through cloud computing, the Internet of Things (IoT), and machine learning. The 75F product suite supports the WELL Building Standard 2.0 right out of the box as it proactively eliminates hot and cold spots before they occur, improves indoor air quality, and saves energy to reduce costs and support sustainability programs.