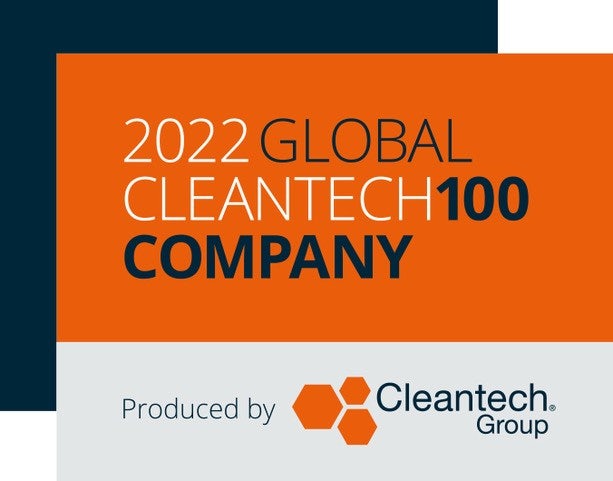 75F Named to Global Cleantech 100 List for Second Consecutive Year
75F is proud to be named to the 2022 Global Cleantech 100 list, marking our second consecutive year on the respected industry list. The 100 included companies were selected out of more than 10,000 clean technology entrepreneurs and represent the technologies best positioned to accelerate a global transformation to net zero.
This is the 13th edition of the respected guide and includes companies from 94 countries. Covered sectors include agriculture and food, enabling technologies, energy and power, materials and chemicals, resources and environment, and transportation and logistics.
The list combines Cleantech Group's research data with qualitative judgements from nominations and insight from a global, 85-member Expert Panel of leading investors and executives from corporations and industrials active in technology and innovation scouting. From pioneers and veterans to new entrants, the Expert Panel broadly represents the global cleantech community and results in a list with a powerful base of respect and support from important players within the cleantech innovation ecosystem.
About Cleantech Group
Cleantech Group provides research, consulting and events to catalyze opportunities for sustainable growth powered by innovation. It brings clients access to the trends, companies and people shaping the future and customized advice and support businesses need to engage external innovation.
Industries are undergoing definitive transitions toward a more digitized, de-carbonized and resource-efficient industrial future. At every stage from initial strategy to final deals, our services bring corporate change makers, investors, governments and stakeholders from across the ecosystem the support they need to thrive in this fast-arriving and uncertain future. The company was established in 2002 and is headquartered in San Francisco with people based in London, Paris and Boston.
How to Access the List
For detailed information on 75F's outlook as an innovator, visit Cleantech Group's market intelligence platform, i3, and search for 75F.
You can also download the report here to meet the companies leading the energy shift today.