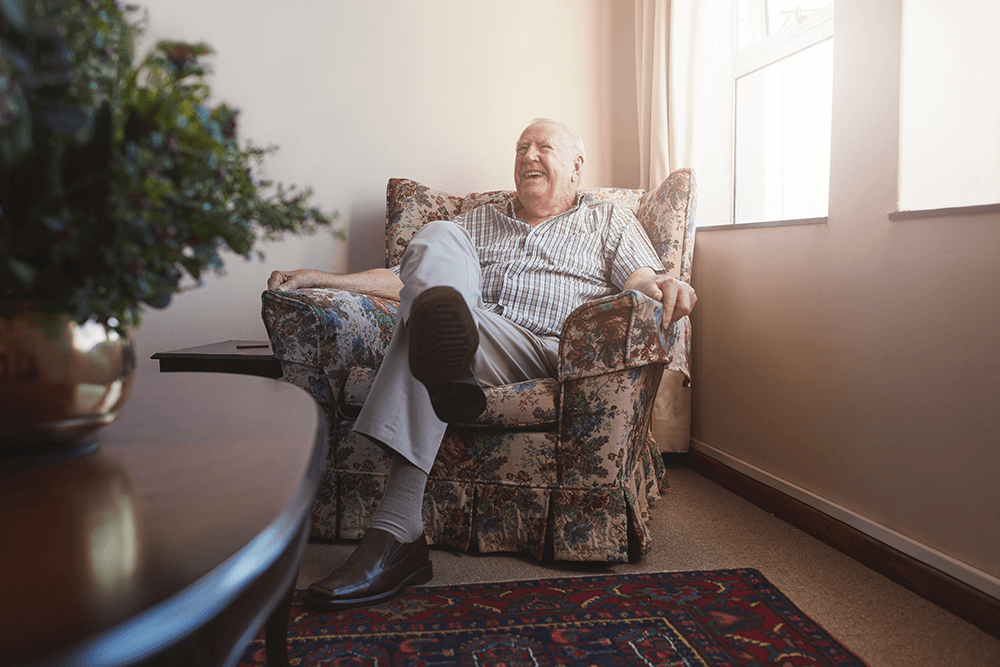 4 Ways to Improve Comfort at Senior Living Facilities
Breakthrough technologies from 75F bring unprecedented insights to senior living facilities. Monitor and trend ambient sound levels, occupancy, temperature, humidity, light levels, CO2 and VOCs in every single zone with one device, one thermostat in each zone. Download data from our award-winning, IoT-based Building Management System to perform advanced studies in the correlation of ambient conditions with patient health, all while saving 30-50% on your HVAC and lighting costs.
Here are four easy ways the 75F system can improve comfort at senior living facilities.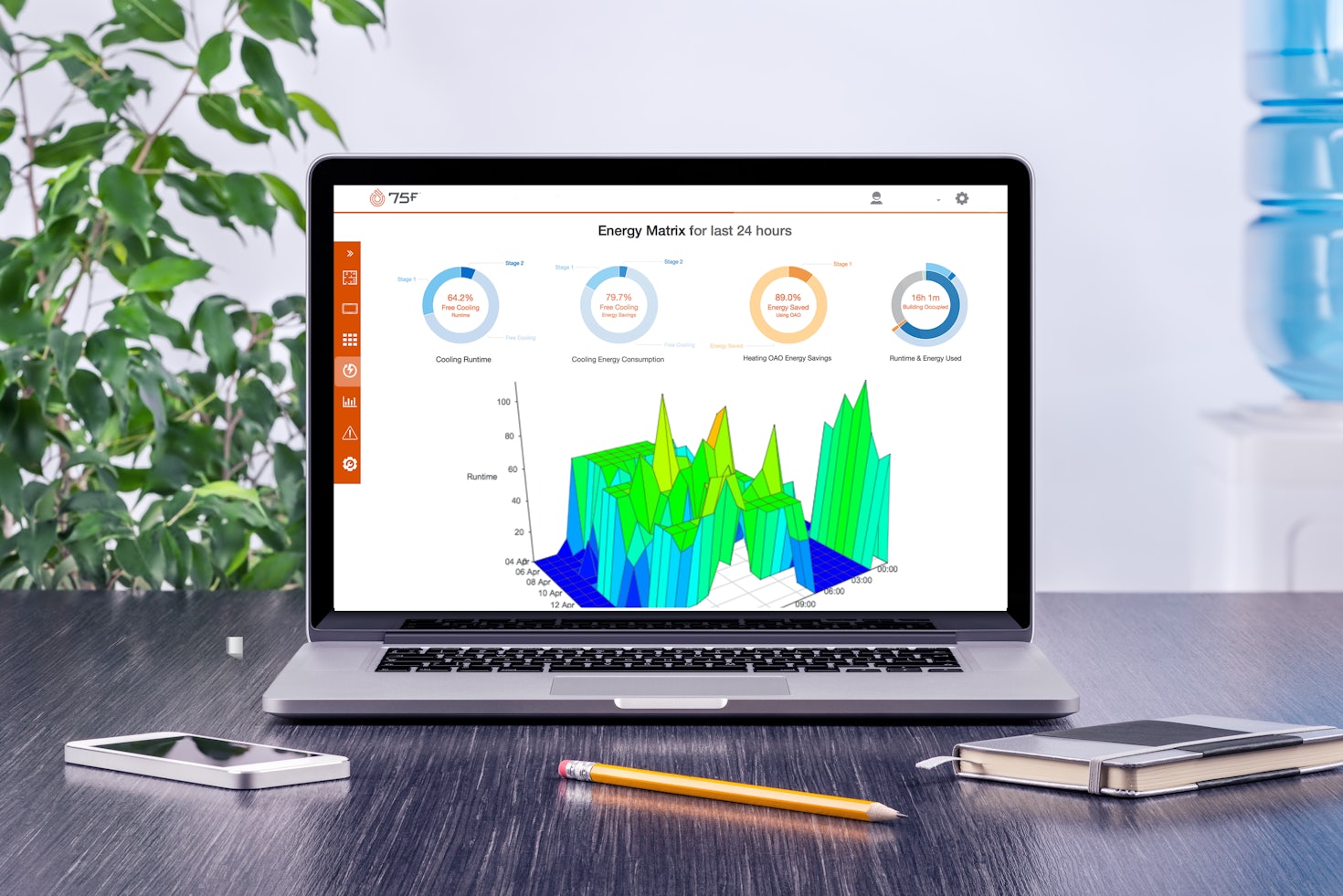 1. Real-time monitoring for operational efficiency
Facilisight, 75F's user portal, provides real-time energy metrics – allowing you to monitor and manage your indoor environment at the floor, zone and equipment level across all of your facilities right from your phone, tablet or computer. Keep an eye on entire buildings or individual zones to make sure residents and employees at your senior living facility are kept comfortable.
2. Proactive zone control for occupant-focused comfort
By studying and analyzing usage patterns and heat loads in your building, the 75F system can proactively manage the indoor temperature and air quality to keep environments consistent and comfortable. Our system does all the work – leaving you to focus on what matters.
3. Better IAQ for better health
According to the EPA, Indoor Air Quality (IAQ) is likely to be 2-5x worse than outdoor air quality, which can significantly affect the health and comfort of a building's occupants. The 75F system detects unhealthy levels of CO2 , NO2 and other VOCs in the building and proactively adjusts outside air dampers to maintain air quality at appropriate levels, making your buildings comfortable, automated and smart.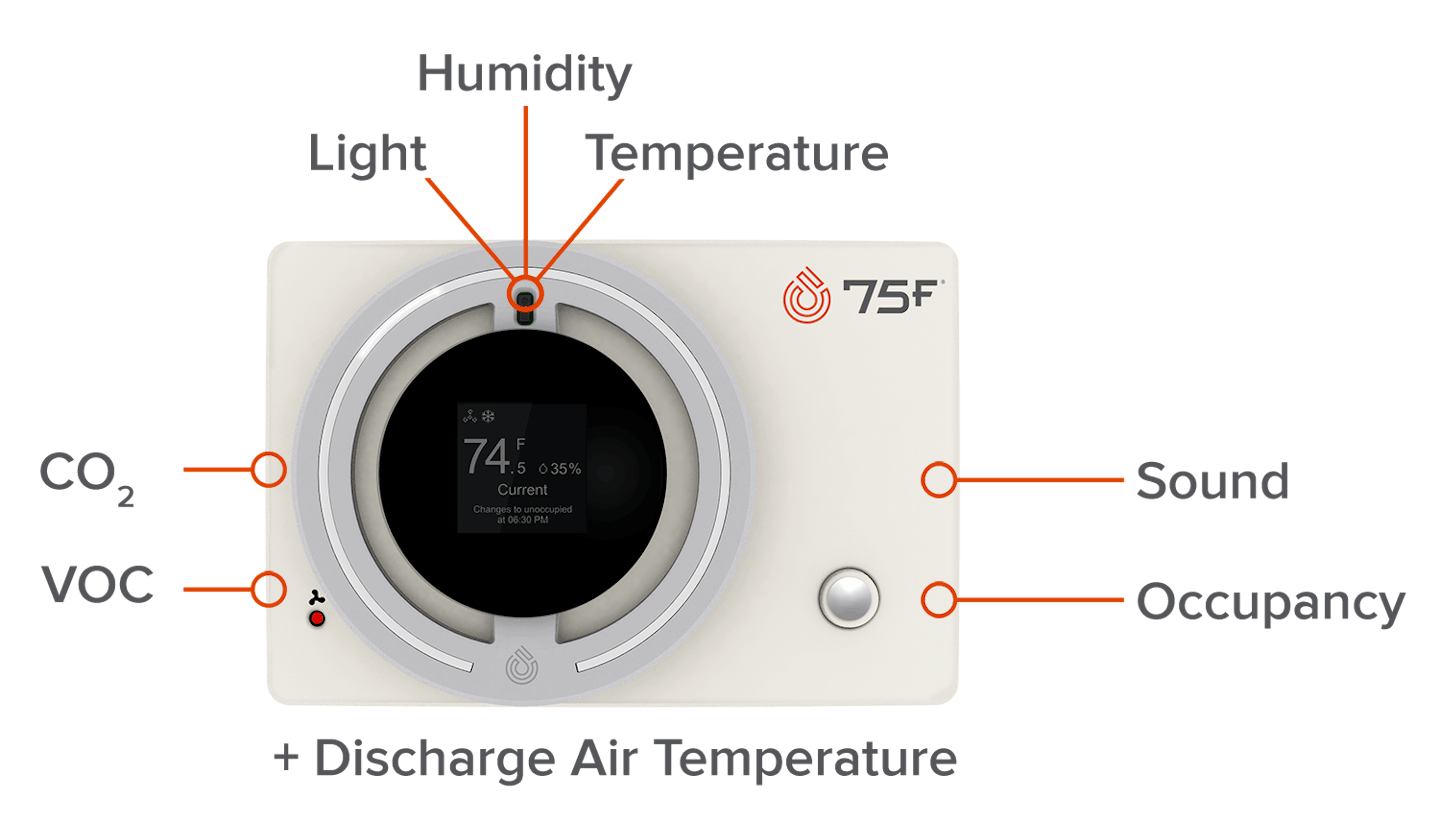 4. The smartest thermostat in the world
The 75F® Smart Stat™ Zone Controller supports the new WELL building standard and provides immediate data insights for temperature, humidity, CO2, VOCs, light, sound and occupancy from built-in sensors. Each Smart Stat also has a unique radial touch user interface and includes 75F's cloud-based wireless building automation platform for HVAC, Indoor Air Quality, lighting and energy management to achieve energy savings in the 30-50% range in commercial buildings.
The 75F Smart Stat delivers:
Personalized Zone Control for Energy Efficiency and Comfort. The 75F Smart Stat delivers immediate zone sensing and remote monitoring with real-time data visibility to assure the quality of the indoor environment and pinpoint issues.

IoT-driven Zone Controls for HVAC Applications. The 75F Smart Stat controls existing HVAC equipment as a quick-install retrofit or new-build solution. 

Smart Building Automation System (BAS) and Energy Management System (EMS) with Predictive Cloud Computing. Smart Stat delivers "Building Intelligence in a Box," with a quick installation, easy Bluetooth pairing and no custom programming required. Machine learning factors building position and load history, real-time onsite sensors and weather feeds to predictively manage zones for optimal comfort and improve energy efficiency.