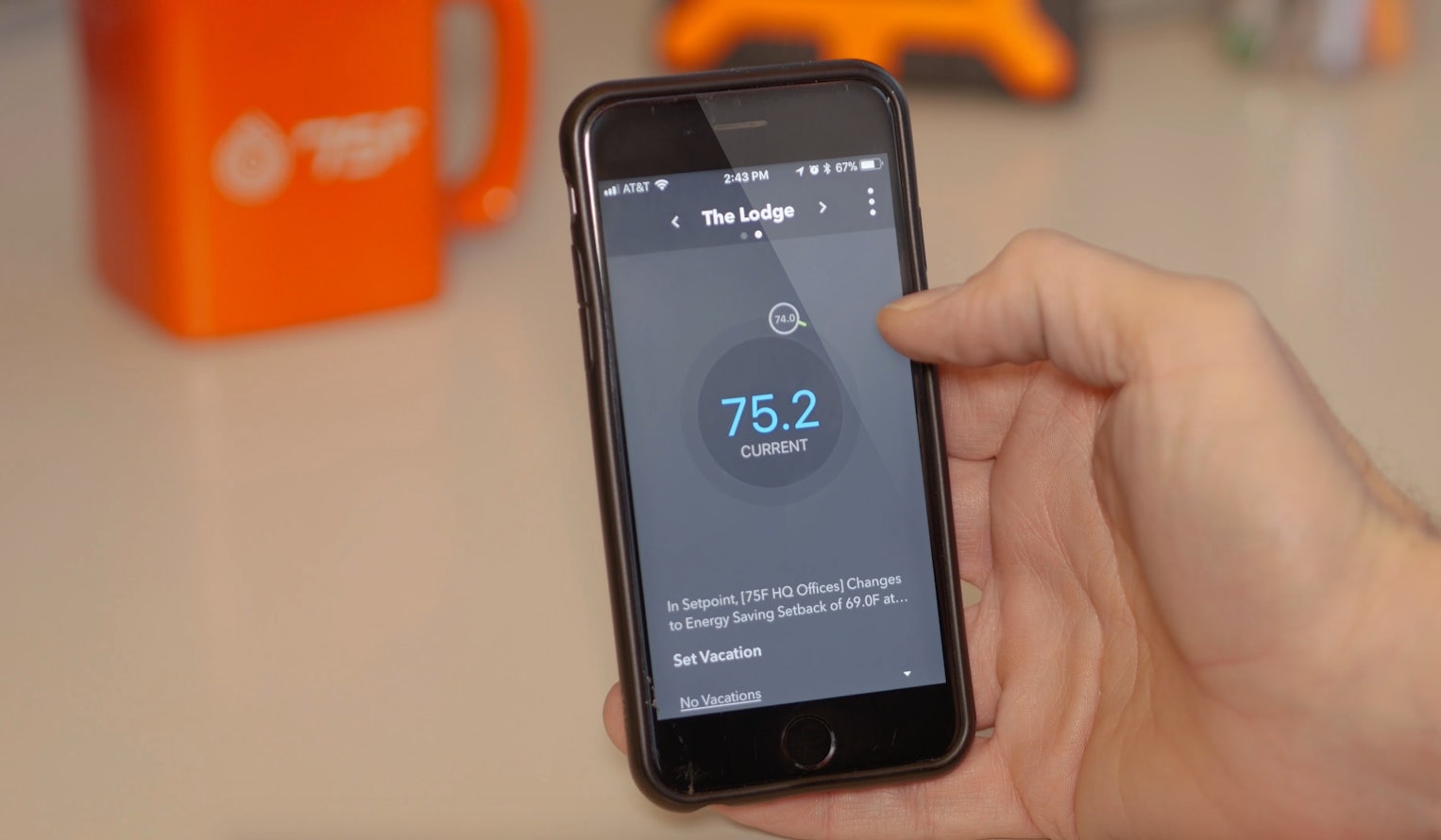 4 Easy Smart Building Technologies You Can Install Today
A smart building can mean a lot of things. It could be a system overhaul from the ground up – or, maybe you were gifted a smart speaker over the holidays, and already made your home smarter without realizing it. Some smart building upgrades exist just to make life easier, like smart lightbulbs that can dim themselves with voice commands. Others, like smart HVAC upgrades, can save considerable amounts of money on utility bills, even 30-50%.
Here are a few smart building technology options that can both make life easier and save money for building owners, facility managers, and all building stakeholders.
1. Smart Lighting
When buildings are looking to save energy, lighting is often an easy first step to address. Basic upgrades like relamping, which is done by replacing traditional lightbulbs with LEDs, are quick and inexpensive. But buildings may want to take it a step further by considering a smart lighting solution.
One smart building technology building owners can consider are smart bulbs. Smart bulbs can add features like voice and app controlled lighting. They can dim lights gradually, or even add security features like cycling lights on and off when occupancy is at zero. One report found that smart bulbs pay for themselves in about four years!
Smart lighting can be taken a step further than just the bulbs. Smart lighting solutions can save a whole lot of energy when you add the cloud into the mix. Advanced lighting systems can be installed across a building-wide scale to deliver features like daylighting, which automatically adjusts indoor lighting levels depending on sunrise/sunset times and local weather conditions for maximum wattage-reduction. Smart lighting systems also grant the ability to schedule and push changes across entire building portfolios, or to view and compare energy usage. These changes can amount to significant reductions in energy bills, as well as improving quality of life for building occupants.
2. Smart HVAC
The most comprehensive, efficient and often inexpensive way to create a qualifying energy efficient building is to implement a "smart" HVAC system. Being web-based, smart HVAC systems can automatically adjust controls based on sensors and data sources, such as occupancy levels and weather, for optimum results and minimal energy use. Automated systems are markedly more efficient than manually controlled buildings, even surpassing newer standard HVAC systems. A predictive, proactive HVAC system can save a building 30% to 70% more energy (Btu) during the winter months from November to March, according to a 2016 study conducted by the Gas Technology Institute (GTI), a nationally recognized third-party verification lab. 
3. Building Analytics
Sometimes you may just want insight into the way your building is running. Building automation systems can provide a wealth of information into a building's health – but that information is useless if it isn't being captured and read. Building owners can harness HVAC data using smart sensors, which are retrofit to existing equipment and use the cloud to provide insights and information about building health. Building owners can immediately identify problem areas like hot and cold spots, or keep track of temperature swings. They can also keep an eye on equipment health, be alerted to broken equipment, or become aware of equipment which is running sub-optimally. By staying informed on building health, building owners can take corrective action to make for a healthier building.
4. Occupant Feedback Apps
Buildings can run into problems when there isn't a direct line of feedback between building occupants and facility managers. One easy smart building technology feature owners can implement are apps which allow building occupants to provide feedback about how things are running in their spaces. When occupants are empowered with feedback, facility managers are empowered with information. 
Some feedback apps simply aggregate and chart occupant feedback. Others can connect to smart building automation systems, and allow occupants to adjust their own temperatures within a desired set point range. A solution like this can greatly ease the burden on facility managers by cutting back on requests, or "Comfort Calls," from tenants.
Smart building upgrades don't have to be major. They also don't have to break the bank. A wide range of HVAC system improvements qualify for tax incentives: examples include geothermal systems, thermal energy storage and Variable Refrigerant Flow (VRF) zoning. Common Area Maintenance (CAM) and Tenant Improvement (TI) funds can also be applied toward this end, improving property value while reducing operating expenses.
With a few simple changes, any building can become smart – making life easier for building owners, facility managers, occupants and all other stakeholders!