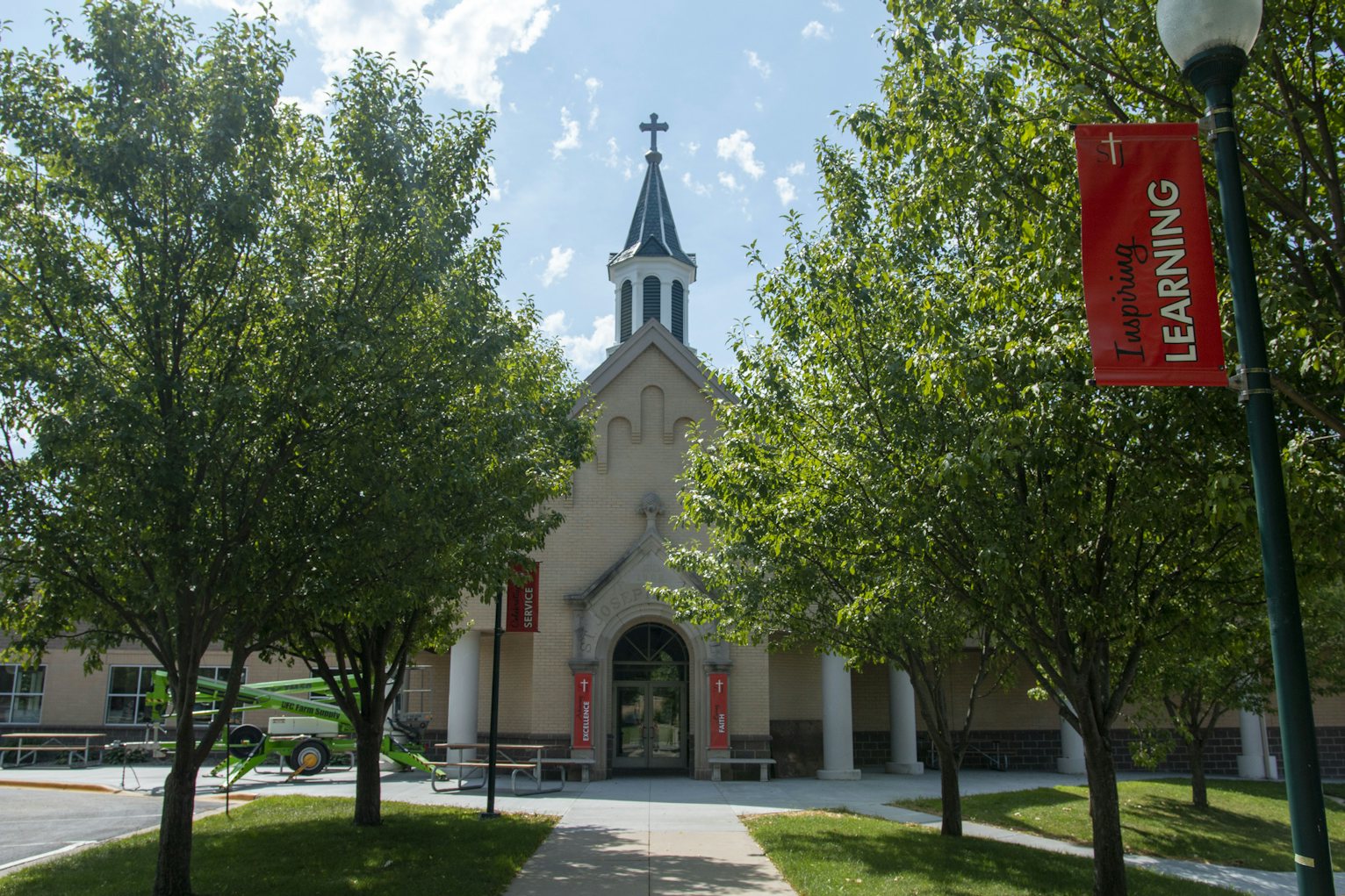 St. Joseph's STEM School
Private school re-opens to students and improves office comfort with enhanced air quality.
Download Case Study
75F® EPIDEMIC MODE™
SCHOOL RE-OPENS DURING COVID-19 PANDEMIC
Challenge:
St. Joseph's Catholic STEM School is a private school with approximately 200 students in an 80,000 square-foot building.
At the start of the 2020-21 school year, school leaders were searching for strategies to make their facility safer for in-person learning during the COVID-19 pandemic. The school's administrative offices also had consistent temperature imbalance issues.
The school's original system was a standard commercial thermostat with no control capabilities beyond the OEM economizer controls shipped from the factory, which did not allow for demand-control ventilation or comparative enthalpy.
Solution:
St. Joseph's Catholic STEM School installed 75F Dynamic Airflow Balancing and Outside Air Optimization applications to balance out the building's temperature issues and increase the amount of fresh outside air inside the facility. 75F installed 21 Central Control Units and about 100 smart sensors in the school's main building and enabled 75F Epidemic Mode, a sequence of operations built for a pandemic.
"We believe that within three to four years, this will pay for itself. After that, it's money in the bank for our energy savings. It'll help us regulate and be responsible citizens, and help us in our bottom line, as well."
Results:
Since installation, the building's outside air levels have shifted from 20 to 30 percent to fresh-air equivalent, enabling school leaders to reopen classrooms to students despite continued closures in their area. Faculty in administrative offices enjoy improved temperature control as well.