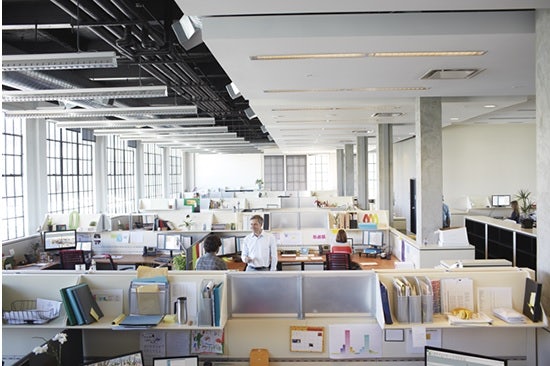 Make Your Building Smart with Occupancy Mapping
We have all watched in awe as sci-fi movies in the early days showed a futuristic technology where a motion-sensor detected villains and sounded alarms. Well, fast-forward to today and motion sensors have almost become common place. Today, the technology has evolved to include what is now known as Occupancy Mapping, which goes far beyond just motion sensing. From commercial buildings to even apartments, occupancy mapping is being used to manage space, automate lighting and HVAC, understand occupant behavior and make buildings more efficient and comfortable for occupants.
Occupancy Mapping can be used in many ways to make a building more efficient and comfortable. For e.g. 75F's occupancy mapping automatically senses higher or lower occupancy levels and condition the space automatically. The 75F Occupant App allows your occupants to control their individual zones and even send feedback to the facilities team. With geo-fencing, their zones will be conditioned before they reach their work space and they don't have to wait for the temperature to reach comfortable levels. Occupancy analytics helps facility managers plan their space better for better comfort, and improved space utilization.
Not convinced yet? Here are 3 more benefits of Occupancy Mapping for commercial buildings:
1) Energy Efficiency:
Stop wasting energy by conditioning and lighting unoccupied areas. Using smart sensors, location analytics, and geo-fencing 75F's system eliminates guesswork and only lights and conditions areas that need it, thereby saving on energy while ensuring that the indoor environment is comfortable and personalized to each occupant.
Today, as companies become global, their workforce transverses multiple time-zones by working in shifts. For buildings being operated 24/7, Occupancy mapping is a great way to save energy that might otherwise be wasted conditioning empty work spaces. Have a team lunch outing on Friday? No problem, the system will automatically switch off lights and cut air-flow after few minutes of inactivity and switch it back on just before you and your team return.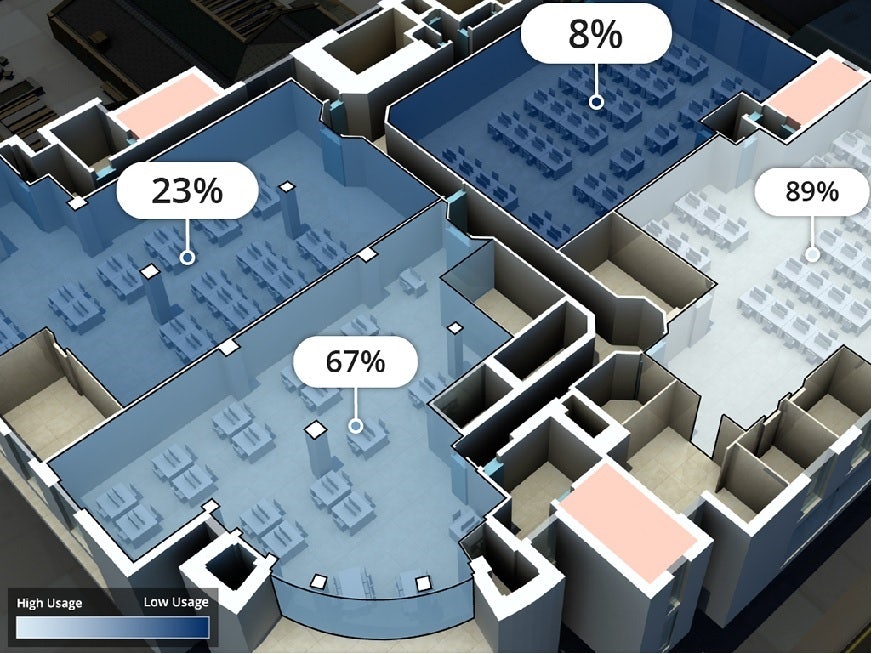 2) Convenience:
Imagine having to manually switch off lights when you are carrying an armload of files. Occupancy mapping means your occupants won't have to worry about manually switching off lights or fiddling with the air conditioning if a room is particularly crowded for a meeting. 75F's solutions are predictive and proactive and are therefore also learn building behavior over time. Meaning, if you have a general meeting every Monday with all your teams, the system will automatically condition your conference room accordingly. On the other hand, if you have less than 10 people in room capable of accommodating triple that, the system will reduce the airflow according to occupancy.
3) Data and Occupant Behaviour:
Occupancy sensors by themselves are incomplete, but when connected to an IoT and Artificial Intelligence based system that collects data and analyses it, your facilities team can trend, analyse and draw insights from occupancy patterns to better manage your space. 75F Facilisight graphs and plots occupancy patterns in easy to understand formats and with actionable insights so that you can improve the occupant comfort in your building while enhancing operational efficiency.
Additionally, occupancy mapping can help you utilize your office space more efficiently. So, convinced yet?