Easy Building Automation for Multi-Family Housing
Multi-family housing can come with a whole host of challenges for building owners and facility managers – especially when it comes to balancing temperatures across hundreds of units. We know it's hard to please a crowd but, at 75F, we can make your life a little (or a lot) easier when it comes to zone control and the occupant experience, all while saving you energy!
More specifically, we can help you provide exceptional comfort for residents with effortless temperature balancing across your entire building and individual control for hundreds of zones (as well as multiple buildings) with 75F building automation. Reap the benefits of modern technology, such as cloud computing, machine learning, wireless networking and mobile apps, to get remote control and diagnostics for all areas at half the cost of a traditional Building Automation System (BAS) and save 30% - 50% of your utility costs. Our system can be spec'd into a new build or quickly and easily retrofitted into older buildings, as well!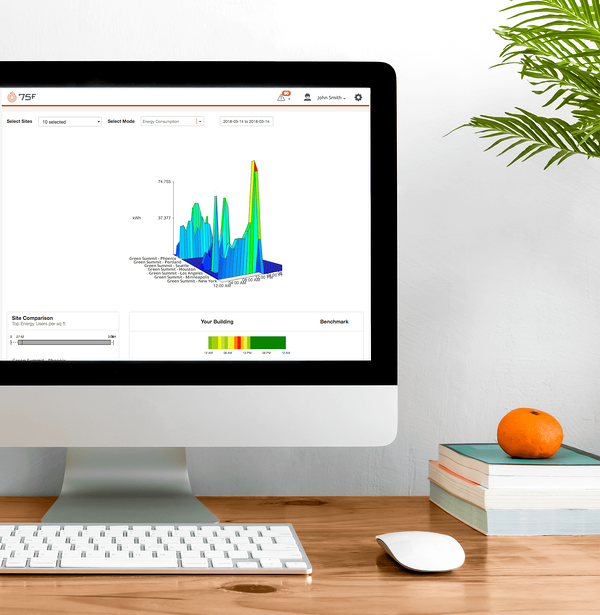 Real-time monitoring for operational efficiency
How is your building working for you? For multi-family housing building owners and facility managers, buildings are often a source of constant upkeep and emergency responses. Facilisight, 75F's user portal, provides real-time energy metrics – allowing you to monitor and manage your indoor environment at the floor, zone and equipment level across all of your facilities, right from your phone, tablet or computer. Keep an eye on equipment health and spot problems before they occur and schedule/push changes to hundreds of zones remotely.
Operational efficiency is that easy to achieve!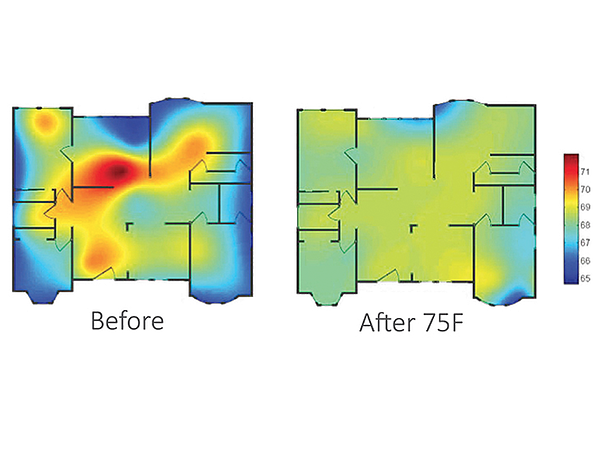 Proactive zone control for occupant-focused comfort
Buildings are designed for people. So, smart buildings should deliver the ultimate occupant experience, including comfortable environments with healthy indoor air quality. By studying and analyzing usage patterns and heat loads in your building, the 75F system can proactively manage the indoor temperature and air quality to keep environments consistent and comfortable. Our system does all the work – leaving you to focus on what matters. 
Better IAQ for better health
According to the EPA, Indoor Air Quality (IAQ) is likely to be 2-5x worse than outdoor air quality, which can significantly affect the health and comfort of a building's occupants. 
The 75F building automation system monitors and maintains indoor air quality through predictive analytics, cloud computing and processing power. Our cutting edge technology achieves the ideal level of Indoor Air Quality and mixed air temperatures, allowing for maximum comfort at all times. The 75F smart system also detects levels of CO2 , NO2 and other VOCs in the building and proactively adjusts outside air dampers to maintain air quality at appropriate levels. It reduces your carbon footprint while making your buildings comfortable, automated and less costly to operate.