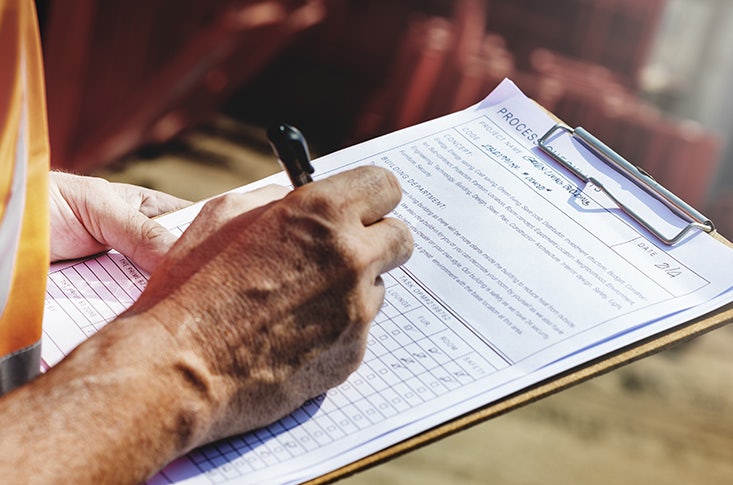 Commercial Building Controls for Developers
As a developer, you have a lot on your plate. If you're looking to install a Building Automation System (BAS), that solution is supposed to make life easier – not more complicated. That's why we created the 75F smart BAS with developers and engineers in mind. It's fast and easy to install, saves 30-50% in energy costs, and can automate everything from HVAC and lighting systems to hydronic controls.
Here are a few of the advantages 75F provides to make our system the perfect fit for developers.
Easily installed commercial building controls for developers
75F significantly lowers the installation time and costs associated with automating commercial buildings. Our product suite can be installed by a low voltage electrician and offers a complete building intelligence system, which manages HVAC, lighting, indoor air quality, and energy consumption. Because our system communicates wirelessly over a 900 MHz mesh network, communication wires become a thing of the past. When you combine your total installed cost savings with exciting features, such as online analytics and mobile apps, you and 75F are sure to become a big hit!
Lower deployment costs with no sacrifices
75F's building automation solutions are not only easy and quick to install, they're also cost efficient. Energy rebates and sustainable building programs may be available in your area to reduce, or even eliminate, your installation costs. With an inherent 30-50% savings in energy costs, building owner can experience an average payback between one and three years. And unlike traditional systems, 75F controls don't require any custom programming thanks to cloud computing, machine learning and the Internet of Things (IoT) – so the system is plug-and-play, ready to use from the moment it's installed.
If you're planning on owning and operating the building after construction, 75F helps save on total cost of ownership by lowering operating costs and improving efficiencies for property managers when compared to traditional thermostats. Plus, Facilisight enables live remote monitoring, empowering property managers to be proactive from anywhere.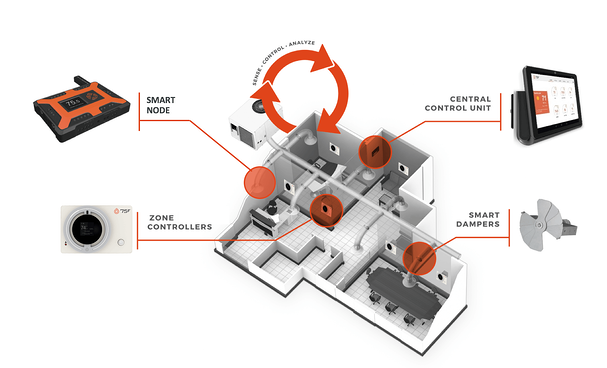 How we make it possible
75F has reinvented building controls using modern technology, such as cloud computing, wireless networking and mobile apps. 75F offers an affordable and accessible building automation solution which delivers sophisticated HVAC and lighting control, at a fraction of the cost of comparable systems.
75F also allows commercial building occupants to control their indoor environments. Our product suite includes the 75F Occupant App, a mobile app that allows employees and other tenants to provide real-time feedback to facility managers and tailor their space for temperature and lighting to increase comfort and productivity.