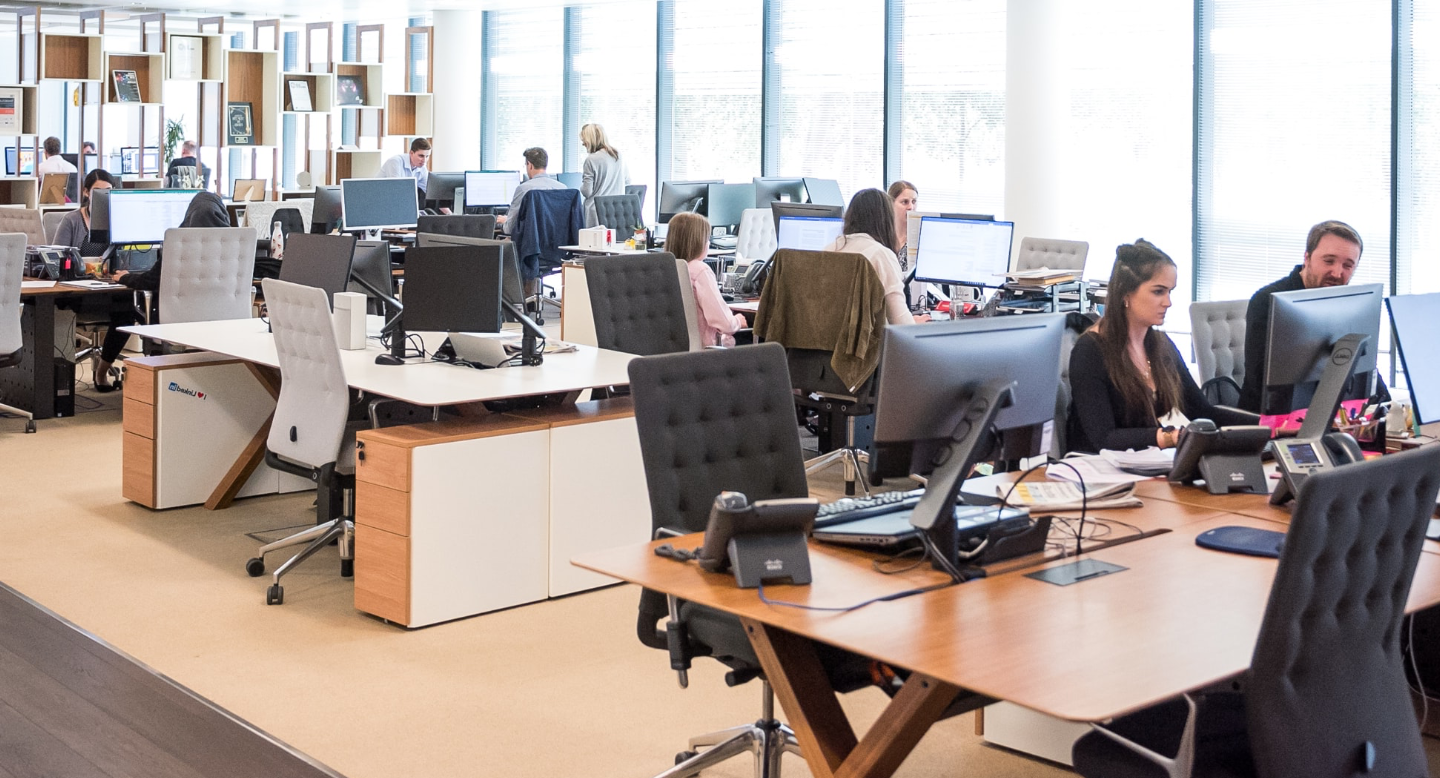 Find the right balance between occupant comfort & energy efficiency.
Take better control of the HVAC System
75F Building automation system uses IoT sensors and cloud-based computing to build a predictive and proactive model of HVAC System, lighting, and energy management needs. 75F Continuous Commissioning™ ensures HVAC equipment runs only when it is needed.
Case Studies
---
Enhanced Occupant experience
The 75F system not just collects temperature, humidity, and occupancy-related data but also analyzes it to create a thermal model of each office room. 75F Occupant app™ lets you create the ultimate tailored occupant experience. 
How It Works
Granular control across the office
75F's Dynamic Airflow Balancing solution incorporates Smart Dampers, Sensors, RF Controllers and a Central Control Unit with its self-learning algorithms. With the help of weather forecasting & machine learning data, it accurately anticipates heat loads and air volume in these dynamically occupied zones and reacts accordingly. 
Learn More about our products
Over The Air Updates
75F's self-upgrading and non-intrusive wireless technology make it easier to scale up as per changing needs. The upgradation process, however, can be tedious and time-consuming. 75F's new Over the Air (OTA) updates happen from the 75F Cloud onto the Central Control Unit to the field controllers without any downtime or an onsite engineer.