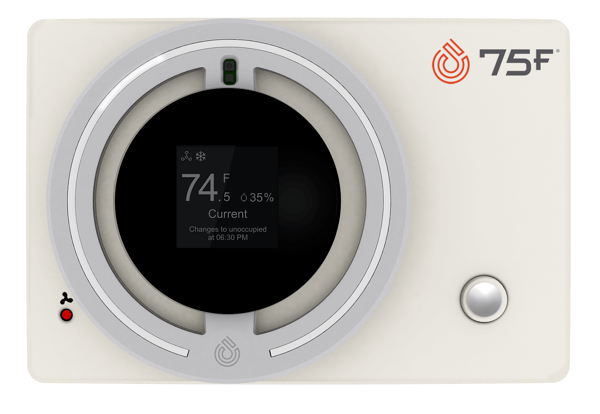 How the 75® Smart Stat™ Works with Conventional Rooftop Units
The 75F® Smart Stat™ can easily be used to control a conventional package unit or split system. If you're in a commercial environment looking for the simplicity of a thermostat with added benefits – such as increased security, better data insight and simple programming and installation – look no further. In this blog, we'll outline some of the benefits of the Smart Stat when used with a conventional rooftop unit (RTU) and take a look at how it operates.
Secure & Reliable
Like all of 75F's terminal equipment, the Smart Stat communicates through a mesh network to the 75F® Central Control Unit™ for reliable communication and remote access. Mesh is considered the most reliable and secure network available; unlike a traditional network, it has multiple connection points, which means multiple chances for backup if one point of the network were to fail. Plus, we encrypt our data for maximum security with the same level of security used for the majority of online banking.
Instant Insight
You should know about potential issues before your tenants do. Real-time data streaming from the Smart Stat™ can be used as an immediate indicator of mechanical issues; and can be used to prevent issues from forming in the first place. 75F® Facilsight® is our suite of web and mobile apps, and provides a single-pane-of-glass solution for viewing all your equipment and buildings in one place.  
Simple Programming
Programming the Smart Stat is simple and it can even be done remotely. You no longer have to physically go to the thermostat to set schedules – nor do you have to manage multiple logins. Plus, we've added the ability to program user limits, so you no longer have to manage schedule changes without approval. 
Wiring the Smart Stat to a conventional package unit or split system is easy, just like a standard thermostat. 75F also offers a 10k Type II thermistor probe for each Smart Stat sold, which is to be installed as the supply air temperature sensor. This sensor is used for alerting on poor unit health.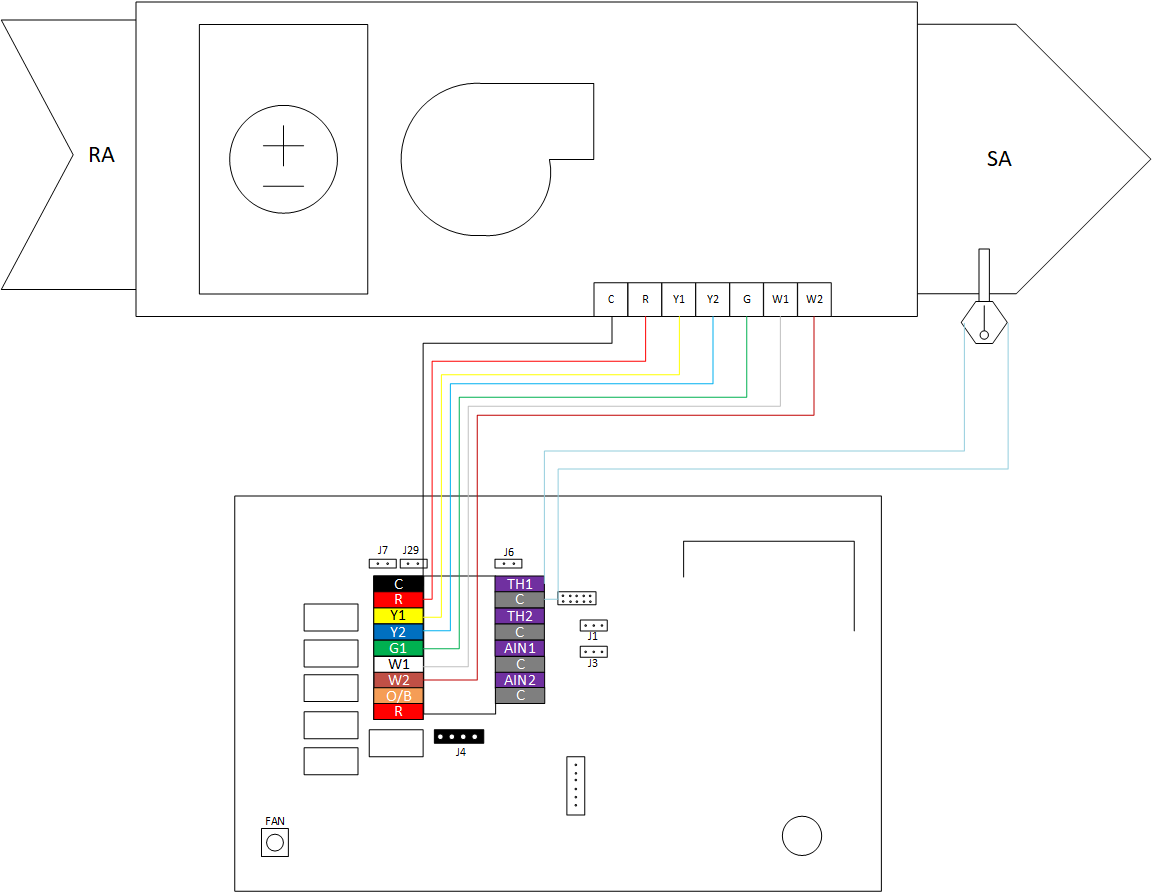 Operation
The Smart Stat is a single setpoint thermostat – but don't let that scare you. It's highly configurable with heating and cooling deadbands, as well as a configurable hysteresis value. See the below simulation of a Smart Stat controlling a conventional package unit.  

The adjustable heating and cooling deadband offers many advantages, such as:
Eliminating short cycling to protect your unit from unnecessary wear 

Longer runtimes and higher efficiency

More precise comfort
Other Features
The Smart Stat also has 7 onboard sensors which can be viewed from your Facilisight account. Currently none of the sensors, besides temperature, have any impact on the function of the unit. What they do is provide insight into the space so that you have the power to take action and speak confidently to any potential issues in the building.
The 7 available onboard sensors include:
Temperature

Humidity 

Light

Occupancy

CO2

VOC

Sound