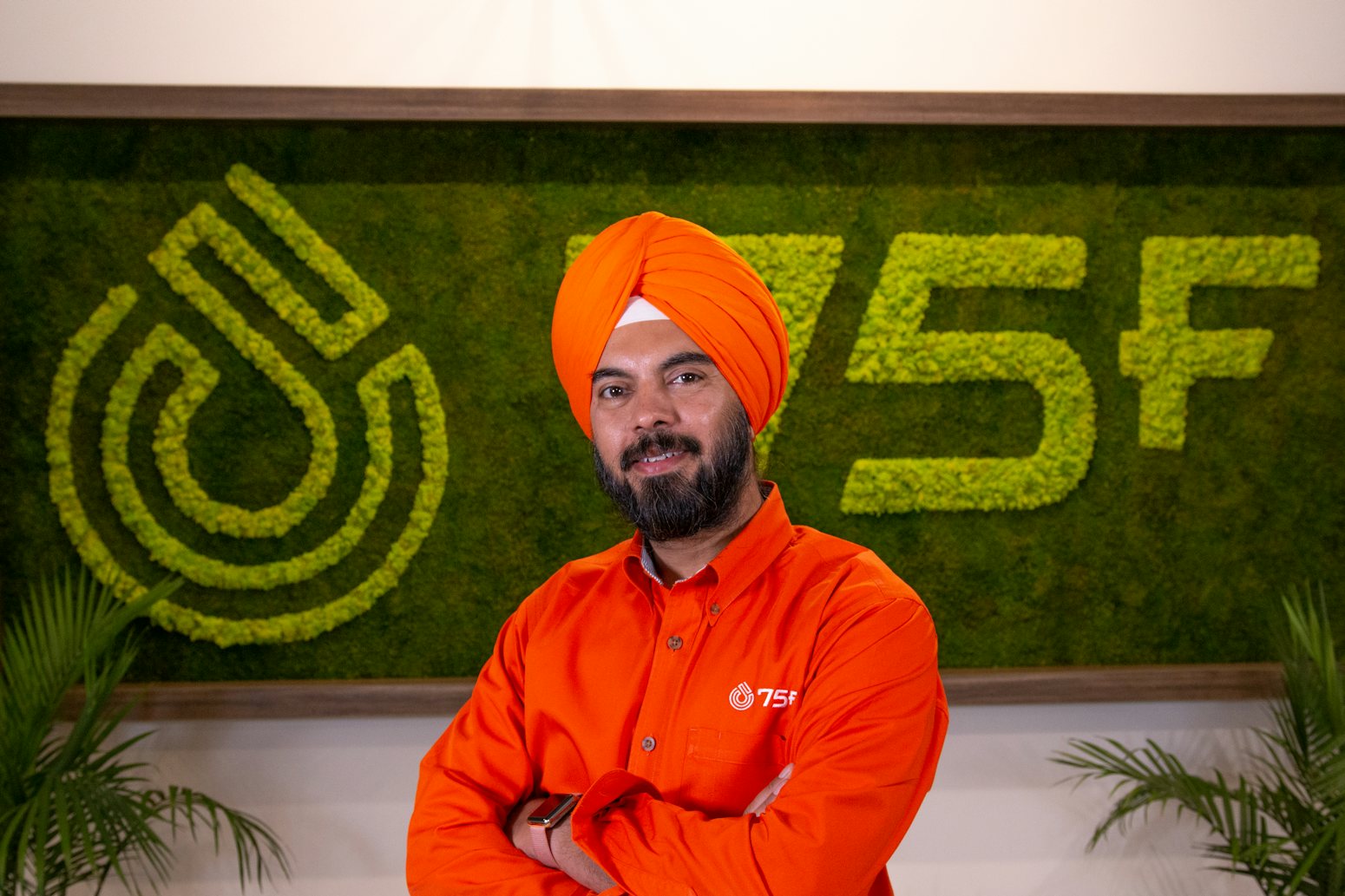 75F CEO Featured in Report on Immigrants' Contribution to Minnesota Economy
The Minnesota Chamber Foundation recently released a report that digs into immigrants' contribution to the state economy, finding that immigrants are major contributors as entrepreneurs and talent in key industries. 75F founder and CEO, Deepinder Singh, shared his experience as an immigrant founder with the chamber and Twin Cities Public Television.
The chamber's report, "The Economic Contributions of Immigrants in Minnesota," was published in March 2021. You can read the full report for free, or watch Deepinder's segment on TPT describing his experience.
The report ultimately finds that immigrant contribution is crucial in certain industries: agriculture, health care and social assistance, and manufacturing. 
"Entrepreneurial immigrants play an increasingly important role in the economy through job creation, innovation and GDP growth. In Minnesota, there were over 18,000 immigrant entrepreneurs as of 2018. Their firms employed 53,239 workers representing about 2% of the state's total labor pool. Yet despite these positive numbers, Minnesota's immigrant entrepreneurship rate lags the rest of the country."
Beyond economic contribution, the report finds that Minnesota needs immigrants in another important way: population. Without immigrants, the state's overall population would have declined starting in 2001 due to Minnesotans moving elsewhere. 
75F's founder story
75F began with a network engineer's determination to help his baby daughter sleep better at night. When Deepinder first moved to Minnesota, he and his family lived in a suburban home that was comfortable in every way but one — when his baby daughter grew older and started sleeping in her own bedroom, she began waking up and crying each night.
Deepinder and his wife soon learned their daughter's room was 10 degrees colder at night compared to the master bedroom, where the thermostat was located. 
As any self-respecting engineer would do, Deepinder quit his job to solve the problem. He co-founded 75F in 2012 after having designed some of the world's fastest core networks for Tier 1 service providers like AT&T, NTT and Verizon. Since then, 75F has grown into a full-stack solution that works out of the box and is disrupting the building controls industry.
About 75F
75F is a vertically-integrated, IoT-based Building Management System (BMS) using smart sensors and controls to make commercial buildings more efficient, comfortable, and healthy. Our system is the only IoT-native or continuously commissioning BMS on the market today.
The 75F solution includes wireless sensors, equipment controllers, and cloud-based software that delivers predictive, proactive HVAC and lighting automation right out of the box. 75F's wireless sensors, placed in each zone, capture millions of data points daily. These data points are uploaded to the cloud via a 900 MHz wireless mesh network and combine with a live weather stream and forecast data so 75F's AI can predict optimal control strategies.
Where traditional building automation systems are complex, expensive, and require a lot of manual intervention, the IoT-based BMS can provide deeper energy savings and intuitive operation that matches the technological standards of today.